EMCC, BAPTIST TO START SURGICAL TECHNOLOGY PROGRAM
News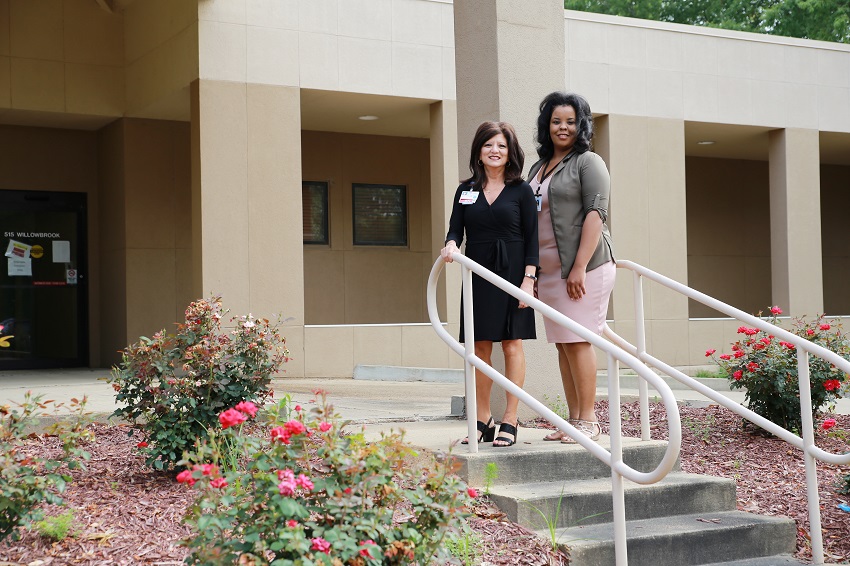 May 30, 2018

East Mississippi Community College and Baptist Memorial Hospital-Golden Triangle are partnering to start up a new associate's degree Surgical Technology Program that will be housed on the hospital's campus and taught by EMCC faculty.
It will be the only course of its kind in the Golden Triangle area.
The first class will begin in August, pending approval by the Southern Association of Colleges and Schools Commission on Colleges, which meets in June.
In February, officials with Baptist Golden Triangle approached EMCC about partnering on a certified surgical technologist program.
"We explained to them that due to our limited space it would be difficult for us to offer the program and they actually offered us space in one of their buildings," EMCC Associate Dean of Instruction Dr. Melanie Sanders said. "This program would not be possible were it not for the generosity of the officials at Baptist Golden Triangle. We are very grateful."
In fact, not only is Baptist Golden Triangle providing space for the program, officials there also offered to equip classrooms, supply computers and labs, and provide a mini operating room at the facility located at 515 Willowbrook Road.
"Certified surgical technologists are important to the Baptist Golden Triangle medical team," said Baptist Golden Triangle's Chief Nursing Officer Mary Ellen Sumrall. "It was important for us to partner with an educational institution that was well respected and that could provide outstanding training for future members of our team. We believe our partnership with East Mississippi Community College will produce first-rate surgical technologists and meet a demand for all hospitals in the region."
Baptist Golden Triangle's Director of Perioperative Services Derrick Forrester said the ultimate beneficiaries of the program will be patients undergoing treatment at health care facilities in the Golden Triangle area.
"Providing excellent patient care is always our No. 1 priority," Forrester said. "Having high-quality surgical technologists will help ensure we continue to provide the best possible care for patients."
Students in the program will shadow certified surgical technologists for their clinicals not only in the operating rooms at Baptist Golden Triangle, but at North Mississippi Medical Center in West Point and OCH Regional Medical Center in Starkville as well.
"We owe all of our area hospitals a debt of gratitude for embracing this program that will benefit our students and the community at large," EMCC Vice President of Administration and Interim Vice President of Instruction Dr. Paul Miller said. "These are jobs that will not only fill a local need but will provide graduates of the program an opportunity to find gainful employment right here in the Golden Triangle if they so choose."
Baptist Golden Triangle Human Resources Manager Bobbie Robinson said the program is important to the economy of the region and will contribute to the growth of the local workforce.
"This program will be a tremendous asset to the Golden Triangle area," Robinson said. "In addition to meeting a critical staffing need, this program will help develop skilled workers and contribute to the economic development of our community."
According to www1.salary.com, as of April 29, the median annual average salary for a surgical technologist was $44,209, with a range between $39,721 and $49,248.
Both the EMCC Board of Trustees and Mississippi Board for Community Colleges have signed off on the new program, which will need to go through a national accreditation process administered by the Commission on Accreditation of Allied Health Education Programs, or CAAHEP.
As is customary in the accreditation process, members of a Committee on Accreditation assigned by CAAHEP will conduct a site visit during the program's second semester — after students have started their clinicals — to determine if the program meets accreditation standards. The Committee on Accreditation will report its finding to CAAHEP, which may approve accreditation, or withhold accreditation until corrective measures are taken.
EMCC has hired Janan Rush to fill the dual role of director and instructor for the Surgical Technology Program. She has worked in the field for nine years, with stints at Anderson Regional Health System and Rush Health Systems in Meridian, as well as at hospitals in Dallas and North Carolina.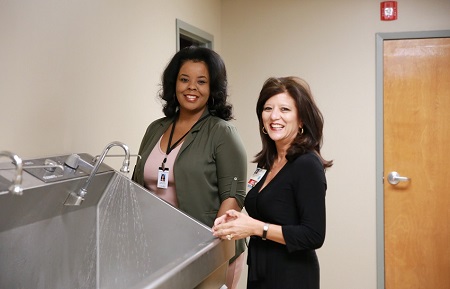 Rush said surgical technologists are present during operations and assist surgeons, nurses and anesthesiologists. She said most people have seen television shows where a person stands by a surgeon and hands him or her surgical instruments, such as scalpels, forceps or retractors.
"That's us," Rush said. "But we do much more than that. We are responsible for ensuring there are no breaks in sterile techniques, as well as handling specimens, anticipating the surgeons' needs and overall care of the patient before, during and after surgery."
The first class will be limited to 10 students to comply with national accreditation standards that require one instructor per 10 students. Sanders said an additional instructor — and subsequently more students — may be added at a later date.
Academic classes for the program will be taught at EMCC's Golden Triangle campus, but the bulk of the training will take place at the facility at Baptist Golden Triangle.
Students won't be accepted into the program until final approval by the Southern Association of Colleges but prospective candidates are encouraged to enroll at EMCC so they will be ready once that happens, Sanders said. Students are also encouraged to check periodically with Rush about the availability of program application packets. Rush can be reached by phone at 662.243.1767 or by email at jrush2@eastms.edu.
For her part, Rush said she has found the field to be rewarding.
"You are helping people and are there for them in one of the most important moments of their lives," Rush said. "They are helpless but you are their voice. That's the way I see it."
About Baptist Golden Triangle
With 315 beds, Baptist Golden Triangle is the largest regional hospital affiliated with the Memphis, Tennessee-based Baptist Memorial Health Care system. More than 100 physicians and surgeons, representing almost every medical specialty, practice at the hospital which offers a full range of comprehensive medical care to patients of all ages.
In addition to the Baptist Cancer Center in Columbus and Starkville, the hospital offers a variety of other services to the community, including Baptist Behavioral Health Care for those with behavioral and mental health problems; an extensive rehabilitation department; and free community education programs for the public. For more information, please call 662.244.1000 or visit www.baptistonline.org/locations/golden-triangle or follow them on Facebook at Facebook.com/Baptistgoldentriangle.
About EMCC
East Mississippi Community College is a public community college serving six counties in East Central Mississippi, offering university-parallel programs, career-technical programs, and workforce programs. EMCC is dedicated to improving the quality of life for our students, our community and our personnel through instructional opportunities, with specific focus on a healthy mind, body and spirit.
The fulfillment of our mission is premised on the following values: Leadership built on respect for self and others and demonstrated in our local communities; Excellence in education, service and lifelong learning; Access to instructional opportunities on campus and online; and Freedom in teaching and learning within a supportive, communicative, diverse and caring environment. For more information, visit our website at www.eastms.edu.