President's Message
We are delighted you are considering East Mississippi Community College for your post-secondary or workforce development needs.
EMCC was established in 1927 and emerged out of the historic Kemper County Agricultural High School in Scooba, Mississippi. As part of the Mississippi Community College system, East Mississippi was specifically designed to serve the people of Clay, Kemper, Lauderdale, Lowndes, Noxubee, and Oktibbeha counties in east central Mississippi. In the mid-1960s, the Golden Triangle Campus was established to provide university-parallel academic tracks as well as industry-relevant career-technical pathways.
From its humble beginning as an agricultural high school, EMCC has always been committed to partnering with local industry to ensure our state develops the highly skilled and knowledgeable workforce required to succeed in today's business climate. As Mississippi continues to establish itself as a national leader in industrial and high-tech economic development, the need for STEM specialized professions increases. To that end, EMCC is working diligently to connect students with Mississippi businesses and encourage them to explore the myriad of career opportunities available in STEM fields.
EMCC is undoubtedly an institution of excellence; however, that excellence is not limited to academics. We emphasize character development and leadership training through our multi-faceted residential life program on our Scooba Campus. We welcome students from a broad range of races, cultures, ethnicities, beliefs, and backgrounds. We celebrate our diverse student body and believe strongly in exposing our students to new concepts, perspectives, and cultures. We believe that central to academic and intellectual growth is personal growth and we seek to cultivate that growth in students through a whole-student approach to learning.
It is an honor and a privilege to serve our six-county district as President of East Mississippi Community College. If you are a traditional high school student, an interested parent or caregiver, an adult learner, an educator, a business leader, or are just generally interested in quality instruction and career technical education, I would encourage you to visit our campus to see for yourself what EMCC is all about.
Opportunity Happens HERE!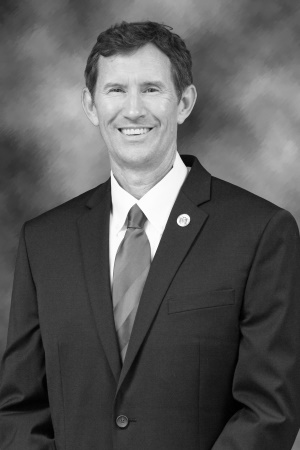 Scott Alsobrooks