Golf & Recreational Turf Management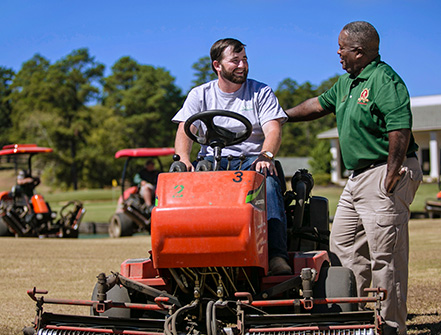 The Golf/Recreational Turf Management Technology program is designed to prepare individuals to establish, maintain and manage turf areas for golf/recreational and other purposes. The curriculum includes instruction in business management, design, turfgrass management, irrigation and operation/maintenance of equipment and machinery.

Priority admission into the Golf/Recreational Management Technology program is given to applicants who score a composite of 15 on the ACT, or equivalent score on the ACCUPLACER test. Conditional admission may be granted to students scoring less than the entrance requirements, if space is available.
INSTRUCTOR:

WILL ARNETT
662.329.6751 | WARNETT@EASTMS.EDU