EMCC GAMING COMPETITION AND LAN PARTY OPEN TO PUBLIC
News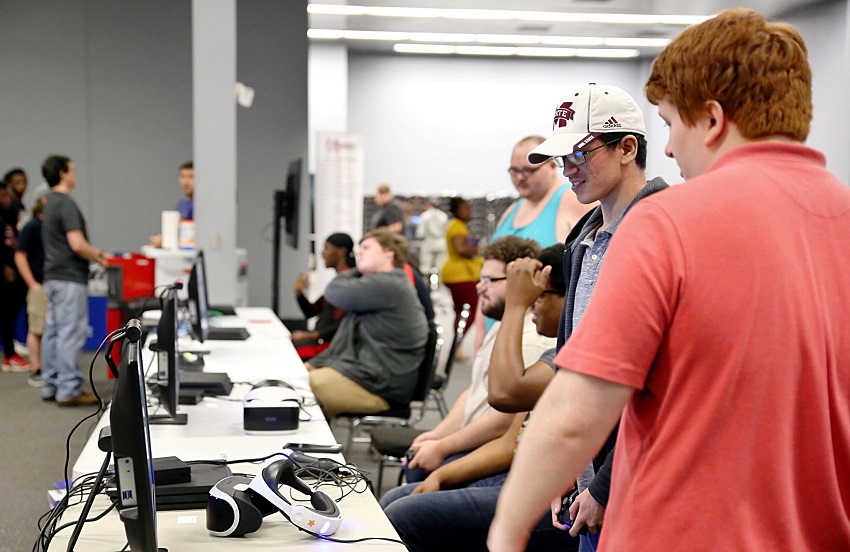 March 21, 2023
East Mississippi Community College's Information System Technology department will host a LAN (Local Area Network) Party March 31 at The Communiversity that will feature video games, virtual reality, and board games, as well as a gaming tournament.
Doors will open at 5:30 p.m. for those who want to bring and set up their own equipment, with tournament play kicking off between 6:30 and 7 p.m. The event is expected to last until about 11:30 p.m.
There is a $5 entry fee at the door and pizza and snacks will be available for an additional $5. Children 5 and younger will get in free. Those younger than 18 will need to be accompanied by a parent or guardian for the duration of their stay.
"This will be a great event for anyone who enjoys games," IST Department Chair Horacio Leal said. "We will have a little bit of everything, including virtual reality games such as Beat Sabre and Superhot, as well as other shooting games. We will also have Xbox, PlayStation and Nintendo Switch consoles and some board games, like Dungeons and Dragons."
Tables will be available for those who want to bring their own monitors, computers and gaming equipment. Surge protectors will be provided. Non-gamers are welcome to attend as well and bring their cards or tabletop games.
"We are telling people to bring whatever they want to play but if they don't bring anything we will have something for them to play," Leal said.
The IST Department, which is hosting the event, will provide equipment for the tournament, which will include individual bracketed rounds in Dragon Ball Fighterz and Super Smash Bros. Melee. The tournament winner will receive an Amazon gift card, with an amount yet to be determined. Tournament action will be played over a large projector screen so attendees can watch.
Students in the IST Department will help out during the event, as will instructors. This is the first LAN Party EMCC's IST Department has hosted in a couple of years.
"We are looking at hosting a LAN Party once a semester in the future since this is a lot of fun and good experience for our students," Leal said. "They will be working and helping troubleshoot any problems we encounter."
The event will take place on the ground floor lobby of The Communversity, located in the middle of the building. Parking will be available in the front of The Communiversity, with additional parking behind the building if needed. The Communiversity is located at 7003 South Frontage Road, between EMCC's Golden Triangle campus and PACCAR Engine Company.
Email Leal at hleal@eastms.edu for more information.