EMCC'S 2023 HOMECOMING ACTIVITIES ANNOUNCED
News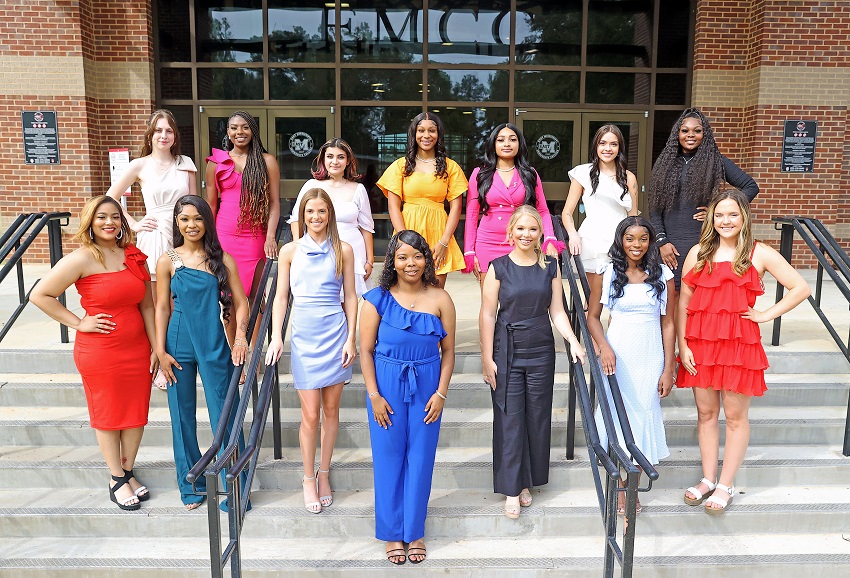 October 10, 2023
East Mississippi Community College's annual Homecoming festivities on the college's Scooba campus will kick off with a Homecoming parade on Oct. 17, with the remainder of the activities scheduled for Saturday, Oct. 21, when the Lions square off against Northeast Mississippi Community College.
The Homecoming parade will take place beginning at 5:30 p.m. and will begin at Sullivan-Windham Field and proceed past the F.R. Young Student Union building, turn left at the fitness center, left at the library, past the Keyes T. Currie Coliseum and back around to the football field.
Activities are planned throughout Saturday, Oct. 21. They include:
9 a.m. — The tailgating areas and the Chapel in the Pines open.
10 a.m. — The bookstore opens, as does a Bouncy House that will be set up across from Sullivan-Windham Filed. An art exhibit featuring the works of Stephanie Green opens in Aust Hall and runs to 2 p.m.
11 a.m. — An Alumni & Friends Reception will take place in the F.R. Young Student Union where Alumnus of the Year Tommy Tomlinson and Distinguished Service Award recipient James "Pat" Granger will be honored.
Noon — The recruiting tent for high school students opens in front of the stadium ticket booth. An Alumni & Friends tailgate begins across from Sullivan-Windham Field.
1:45 p.m. — Members of the Lions' 2013 national championship football team will be honored on Sullivan-Windham Field.
2 p.m. — Kickoff for the football game against Northeast Community College.
1st Quarter — Mr. and Miss EMCC for the Scooba and Golden Triangle campuses will be recognized.
Halftime — On-field recognition of the Alumnus of the Year and the Distinguished Service Award recipient will take place. The 2023 Homecoming Court, comprised of freshmen and sophomore maids from the Golden Triangle and Scooba campuses, will be presented, and the Homecoming Queens will be crowned. The Scooba campus freshmen maids are Kylie Brown of Mathiston, Kristian Weatherby of Columbus and Lydia Williams of Knoxville, Tennessee. The Scooba campus sophomore maids are Shaniyah Calhoun of Macon, Amiya Goodwin of Brooksville, Nadyn Samara of Starkville and Za'hayia Thompson of Louisville. The Golden Triangle campus freshmen maids are Anna Jade Hamby of West Point, Holland Hickman of Columbus and Mary Lee Williams of Philadelphia. The Golden Triangle campus sophomore maids are Naveah Coppieters of Mathiston, Madison McCarter of Crawford, Ajaylah Thornton of Greenville and Kenna Turner of Meridian. In the event of rain, halftime activities will be held in Stennis Hall Auditorium immediately after the game.
3rd Quarter — Military veterans will be recognized.
For more information, please call 662-476-5000.