GTECHS ACCEPTING APPLICATIONS FOR FRESHMAN CLASS
News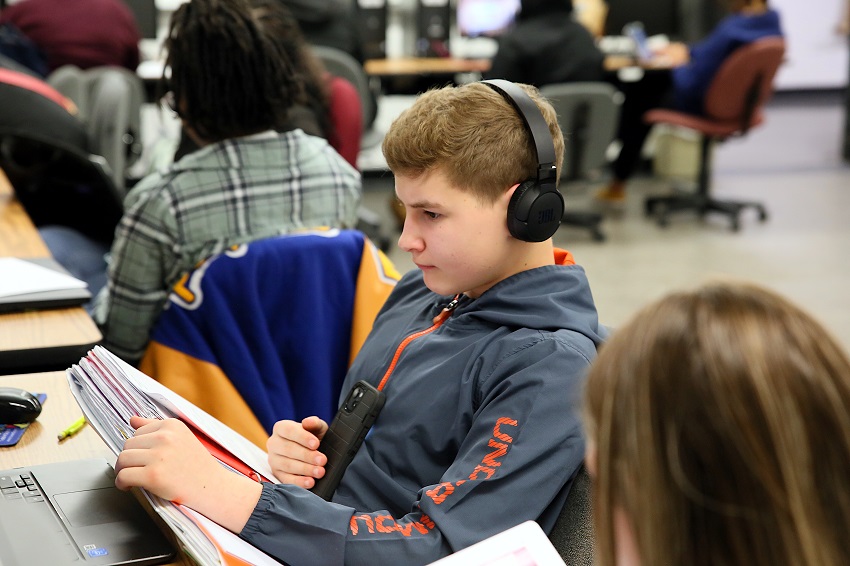 February 6, 2023
The Golden Triangle Early College High School is accepting applications from rising freshmen from the Noxubee County and West Point Consolidated School Districts for the 2023-24 school year that begins in August. Twenty students from each school district who will comprise the GTECHS' freshman class will be randomly selected from the applicants through a lottery.
The deadline to apply is March 3. Applications can be downloaded on the East Mississippi Community College website at www.eastms.edu. Look for the "Early College High School" link under the "Programs" tab.
Completed applications can be mailed to GTECHS, P.O. Box 100, Mayhew, MS, 39753 or delivered between the hours of 8 a.m. to 3 p.m. to the GTECHS office on EMCC's Golden Triangle campus in room 118 of the Douglas Building. Completed applications can also be emailed to Sebryna Harris at sharris@eastms.edu
GTECHS will host an "Information Night" Feb. 7 in the Lyceum Auditorium beginning at 6 p.m. on EMCC's Golden Triangle campus for students and their parents who would like to learn more about the school.
Students enrolled at GTECHS also take classes at EMCC, with the bulk of their freshman spent year taking high school classes. Students work at their own pace in college classes and will have an opportunity to take an increasing number of EMCC courses as they progress through the high school grades. Many GTECHS students graduate simultaneously with a high school diploma and a one-year certificate or two-year associate degree from EMCC in a career technical field or academic major.
"A growing number of our students are enrolled in one of the career technical fields since EMCC offers programs that are not available at their home schools," GTECHS Principal Jill Savely said.
The motivation for students who apply to GTECHS varies. Some students want to try something new, Savely said, while others are looking for additional one-on-one instruction or a more structured environment.
"I think some people have the idea that GTECHS is just for those kids who make the best grades, but that isn't the case," Savely said. "We have students from all academic levels who chose GTECHS for a host of different reasons."
GTECHS sophomore Samuel Hollis of West Point decided to tour the school at the encouragement of his father. He liked the small class sizes and found the prospect of getting a head start on his associate degree appealing.
Hollis, who hopes to attend medical school, said he made the right choice.
"GTECHS has met all of my expectations," he said. "The instructors and staff here are great. The way they structure their classrooms is awesome."
While traditional extra-curricular activities such as organized sports and band are not available at GTECHS, students can participate in activities at their home school districts.
"We have football players, cheerleaders, band members and even students who are powerlifters who take part in sports at their home schools," Savely said. "We do want to ensure they aren't taking a big chunk out of their day here since that could put them in a bind with our curriculum, but so far it has worked out well."
GTECHS offers intramural sports, service club, science fair, and art. Honor Societies include Mu Alpha Theta, National Beta Club and National Honor Society. Students may also join one of the many campus organizations offered by EMCC.
Pheba resident Tiniya Townsend transferred to GTECHS from West Point High School in her sophomore year. A junior now at GTECHS, Townsend said she found the larger class sizes at West Point somewhat daunting.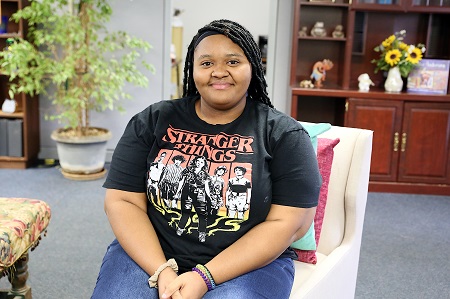 "It was an easy transition for me," she said of her transfer to GTECHS. "I would definitely recommend the school, especially for people like me who are quiet and want to stay away from the crowds."
One thing Townsend found was that she "came out of her shell" at GTECHS thanks to the faculty and staff at the school and the friendships she has developed.
GTECHS, which is located on EMCC's Golden Triangle campus, opened in August 2015 and was created through a partnership between EMCC, the Mississippi Department of Education and the Research and Curriculum Unit at Mississippi State University. In July 2021, EMCC assumed administrative control of the high school.