GOVERNOR'S JOB FAIR RETURNS TO THE COMMUNIVERSITY
News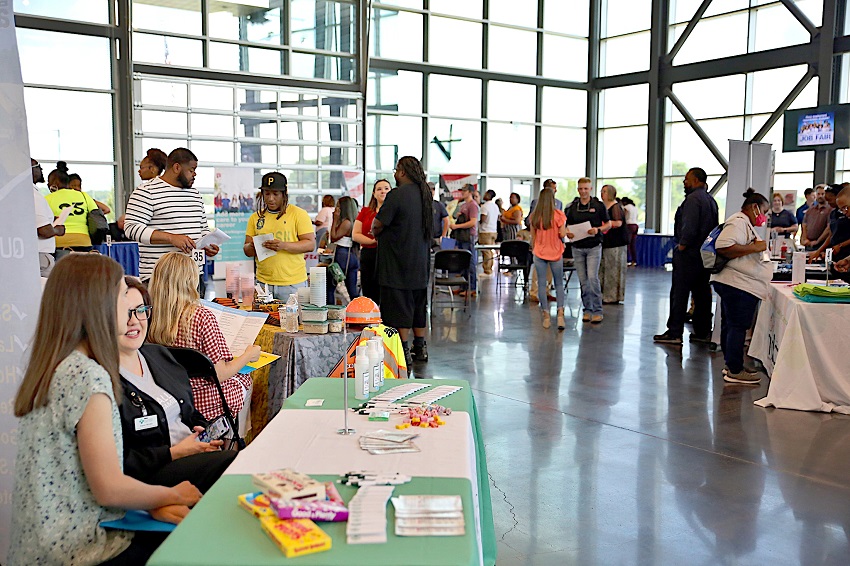 March 20, 2023
Employers from throughout the region will be on hand Tuesday, March 28, from 9 a.m. to 1 p.m. at The Communiversity to accept applications and interview job seekers during the 2023 East Mississippi Job Fair.
The Mississippi Department of Employment Security is hosting the event, along with the Governor's Job Fair Network of Mississippi. The job fair is free and open to the public. There is no cost to job seekers who wish to attend. Employers can register online at www.jobfairs.ms.gov to reserve a table.
The event is taking place in in conjunction with EMCC WIOA Career Services' "Employer in the Foyer."
"This is a great opportunity for job seekers to meet with employers across a wide range of industries," WIOA Career Services Director Greta Miller said. "We will have employers from throughout our area and a few from out of state. This is our largest job fair of the year."
Available positions run the gamut from food service workers, pipefitters, engineers, IT technicians, material handlers, CNAs, RNs and deckhands, to name a few. Visit the www.jobfairs.ms.gov website and click on "East Mississippi Job Fair" under the "Calendar" tab for a list of employers and open positions, as well as additional information about the event.
Some employers will be looking to fill open positions now, while others will be accepting applications for future positions.
For more information about the job fair, contact Adam Todd at 662.360.1243 or atodd@mdes.ms.gov or Miller by email at gmiller@eastms.edu or by phone at 662.243.2659.
The Communiversity at East Mississippi Community College is located at 7003 S. Frontage Road, between EMCC's Golden Triangle campus and PACCAR Engine Company.