EMCC REINSTATING FLEXFACTOR PROGRAM TO PROMOTE STEM FIELDS
News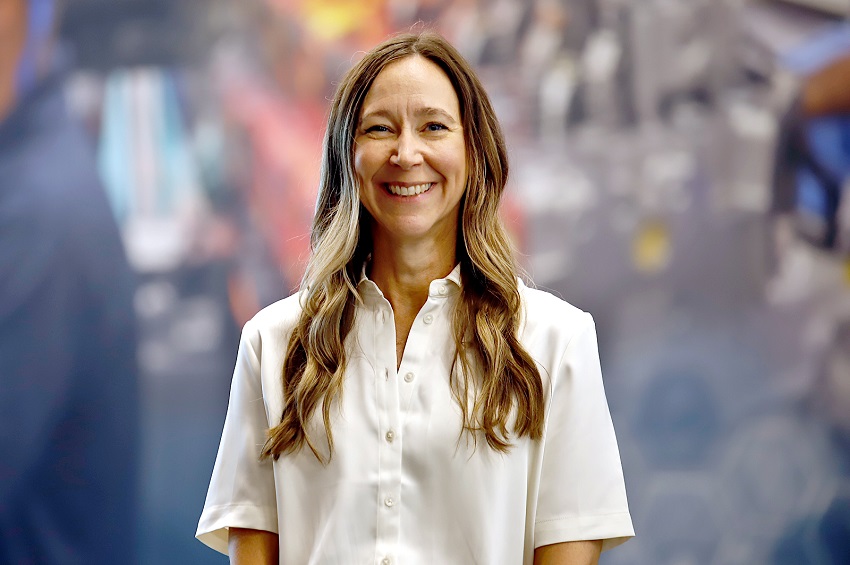 August 23, 2023
After a two-year hiatus, East Mississippi Community College is reinstating FlexFactor, a learning program that encourages students to pursue science, technology, engineering and manufacturing, or STEM, fields.
The FlexFactor program requires students to work in small teams to identify real-world problems, conceptualize a hardware device to address the problem, identify a target market for the product and engage in customer discovery research.
In 2021, EMCC, local employers, K-12 partners and Mississippi State University teamed up with NextFlex to implement the FlexFactor program, which was in operation throughout that year. The program will be reinstated this fall, with work under way now to make that happen.
NextFlex is a consortium of companies, academic institutions, non-profits and state, local and federal government partners with the shared goal of advancing the manufacture of flexible hybrid electronics in the U.S., according to the company's website. NextFlex is one of nine Manufacturing Innovation Institutes established by the Department of Defense Manufacturing Technology Program as public-private partnerships.
"The institutes' programs provide guidance, education, and workforce development activities that increase workforce preparedness for advanced manufacturing jobs," the DoD Manufacturing Technology Program website states. "Such jobs are that of highly skilled technicians, skilled production workers, technical engineers, scientists, and laboratory personnel."
Through the FlexFactor program, students work with industry advisors from local manufacturing companies who provide insight into their companies and highlight the skills needed to work there while also assisting in the development of devices by student teams to address the problems they have identified.
At the end of the process, which can take between two and six weeks to complete, the students showcase their product concepts in a "Shark Tank" like pitch to local industry and business leaders.
Some of the product proposals generated by students participating in the 2021 FlexFactor program at EMCC included the Flexistraw, which would remove contaminants from water and allow users to track water intake and the MicroTracker, a sensor embedded under the skin of pets that would transmit a signal to the pet owner's phone. Another proposal called for flexible computer chips imbedded in milk cartons that would alert retailers and consumers if the milk was spoiled.
FlexFactor can be taught in any class, such as English, mathematics or science. The program requires deep partnerships with K-12 schools and the goal is to expose students to the potential for employment in STEM fields.
EMCC has hired Sarah Oswalt to serve as the college's FlexFactor program manager, which will be administered through The Communiversity at EMCC.
"FlexFactor exposes students to STEM-related fields that can lead to well-paying careers in jobs that are available locally,' Oswalt said. "Not only is the program highly educational, but it is filled with hands-on activities that challenge students to be creative and to think outside the box. It is a fun experience for them."
FlexFactor sessions will be available this fall and in the spring of 2024. Oswalt will be meeting with area school district administrators to solicit their participation in the program. Students from the Golden Triangle Early College High School on EMCC's Mayhew campus will have an opportunity to participate in the FlexFactor program this fall.
"We are excited about the opportunity this will provide to our students," GTECHS Principal Jill Savely said. "FlexFactor not only exposes students to fields they may not have otherwise considered, it also challenges them to think critically by identifying an issue they believe needs addressing and coming up with a viable solution to address that issue."
Representatives from local industries are also encouraged to participate in the FlexFactor program.
"By exposing students to STEM related fields at an early age, we are helping to create a future pipeline of workers needed to support our local industries," EMCC Director of Career Services Greta Miller said. "Our partnerships with area businesses will play an important role in the success of the program."
School administrators or industry officials who are interested in learning more about the FlexFactor program can email Oswalt at soswalt@eastms.edu or call her at 662.243.1807.