FIRST GENERATION STUDNETS CELEBRATED DURING 'DINNER WITH THE PREZ'
News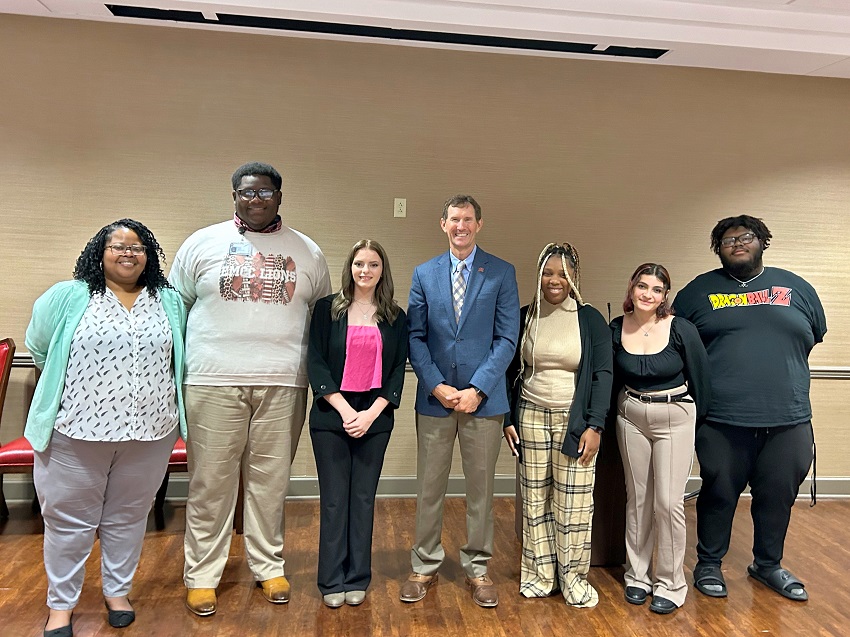 September 23, 2022
On Sept. 18, a special event took place at East Mississippi Community College that not only celebrated the determination and courage of first-generation college students but also showcased the inspiring journeys of those who have walked the path before them. The "First Generation Students Dinner with the Prez" was an evening filled with empowerment, inspiration, and a shared commitment to supporting the students on their academic journey.
Held in the F.R. Young Student Union Board Dining Room on EMCC's Scooba campus, the event featured a diverse lineup of speakers who shared their stories of triumph as first-generation students. EMCC President Dr. Scott Alsobrooks, a first-generation college graduate himself, served as the guest speaker, offering insights and encouragement to the attendees.
The event highlighted the achievements and experiences of several first-generation EMCC employees who have successfully navigated the world of higher education. LaPari Morant, the associate dean of students, director of housing, and Title IX coordinator, shared her own journey, emphasizing the importance of providing unwavering support to first-generation students.
David Williams, an EMCC recruiter, and Susan White, an academic advisor, added their voices to the evening's chorus of inspiration. Marilyn Maddox, another academic advisor, and Teretha Conner, EMCC's retention specialist, shared their own experiences and wisdom gained as first-generation students.
EMCC sophomore Nadyn Samara, who is also a first-generation student, took the stage to share her personal journey and the challenges she had overcome.
A first-generation student, as defined by the event, is someone whose parent(s) did not complete a four-year college or university degree. Morant, who helped organize the event, emphasized the importance of recognizing and celebrating first-generation students. She noted that these students are courageous individuals who are stepping into unfamiliar territory, often facing unique challenges.
"It is our job as employees of EMCC to ensure that these students have the support they need to navigate life as a college student," Morant said. "Without assistance, they may become discouraged and tempted to drop out. This evening was about letting them know that they are not alone on this journey and that there have been many first-generation college students who have become successful. Many of whom are working on this campus."