EMCC SEEKS DONATIONS TO CONVERT WALLACE HALL INTO MUSEUM
News
January 11, 2023
The East Mississippi Community College Development Foundation is seeking donations to renovate Wallace Hall on the Scooba campus and convert it into a museum dedicated to the college's history.
Sports memorabilia, photos and periodicals are among some of the items that will be on display in the museum once it is completed. The Development Foundation has set an initial fundraising goal of $400,000 for the project.
"To have a place where our alumni can view items on display from their time at EMCC and share those memories with members of their families is really exciting," Dean of the Scooba Campus/College Advancement Tony Montgomery said. "This is something we have wanted to do for a long time and our goal now is to make it a reality."
Once renovated, the first floor of Wallace Hall will house the museum, while tentative plans call for the second floor to be dedicated to storage space. EMCC has many college artifacts in storage that will be displayed in the museum and donations of other EMCC memorabilia from alumni and their families will be welcome.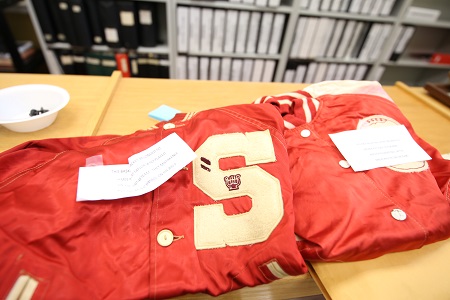 The first phase of the project will consist of renovating Wallace Hall and installing an HVAC system and temperature-controlled display cabinets.
"EMCC has a rich history that will be preserved for generations yet to come with the creation of this museum," EMCC Executive Director of Alumni Affairs and Foundation Operations Gina Cotton said.
EMCC's beginnings date back to 1927 when it opened as the Kemper County Agricultural High School, which offered a 13th grade. To commemorate that year, the Development Foundation has launched a "1927 Society Campaign" in which supporters can donate at least $19.27 a month to become members of the "1927 Society."
Amazon shoppers can help support the project by shopping online at AmazonSmile, which will donate .5 percent of eligible purchases to the Development Foundation. For more information about EMCC's museum fundraiser, call 662.476.5075 or email Montgomery (tmontgomery@eastms.edu), Cotton (gcotton@eastms.edu) or Christina Sciple Vernon (csciple@eastms.edu).