EMCC SEES LARGEST FALL ENROLLMENT INCREASE IN MORE THAN A DECADE
News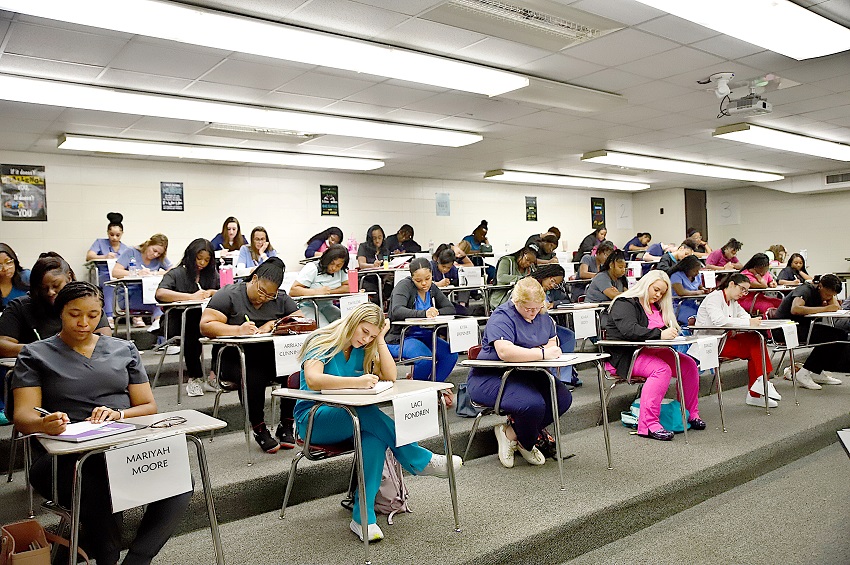 September 13, 2023
While overall fall enrollment numbers compared to the same time last year showed a modest increase of 2.6 percent in Mississippi among public two-year colleges, East Mississippi Community College's fall enrollment for the 2023-2024 school year rose by 8.3 percent.
EMCC's fall enrollment growth marked the second highest percentage increase among the state's 15 community colleges this fall. It was also EMCC's largest fall-to-fall enrollment increase since the 2010-2011 school year.
While fall 2023 college enrollment numbers nationwide are not yet available, according to the National Student Clearinghouse Research Center, total enrollment for spring enrollment at all U.S. colleges grew slightly by .5 percent.
EMCC also saw a 6.6 percent increase in the number of credit hours taken by students this fall, up from 41,262 credit hours last year to 43,977 credit hours this year, which also marked the second largest increase amongst public community colleges in the state in that category. Only four other public community colleges in the state saw an increase in fall 2023 student enrollment of more than 5 percent.
"We have been working hard to improve our enrollment, recruitment and retention processes and that work is paying off," EMCC President Dr. Scott Alsobrooks said. "Among other things, we are communicating more with our students and offering wraparound support services to find out what they need from us to help remove any obstacles that might stand in their way."
The enrollment numbers for Mississippi's colleges are compiled by the Mississippi Community College Board and are based on a preliminary headcount taken each year on the 10th day of the fall semester.
"In Mississippi, colleges report their enrollment numbers to MCCB on the same day of the fall term," EMCC Director of Institutional Research and Effectiveness Susan Baird said. "This is the standard number colleges use for benchmarking their preliminary enrollment numbers from year to year."
Audited enrollment numbers won't be available until next spring.
Since 2021, EMCC has placed an emphasis on student engagement, reaching out to them prior to the start of a new term to identify potential enrollment obstacles, while keeping in contact with them throughout the school year and helping if there are warning signs, such as an increase in absenteeism or a drop in grades.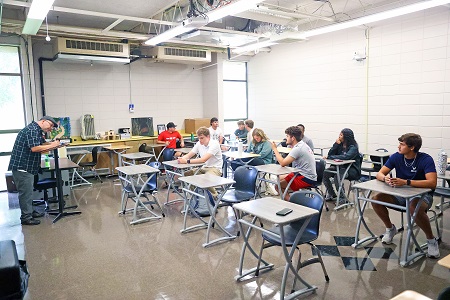 Several steps have been taken to bolster student support. For one, additional tutors have been added at both the Scooba and Golden Triangle campuses to assist students and software upgrades includes the use of Ellucian CRM Recruit, which tracks student interactions for immediate assessments. Another software allows for targeted student notifications via emails and texts to alert them to upcoming events and available assistance.
The offices of Admissions, Registrar and Financial Aid, that were scattered across EMCC's Scooba and Golden Triangle campuses, have been relocated to the campuses' student unions so all services are available at one location. On the Golden Triangle campus, the office of Advising, Retention and Student Success has also moved to the student union, as will the office of the Veterans Affairs Certifying Official / Coordinator.
"We are taking a multi-faceted approach to addressing our students' needs so we can provide them with any help they require to complete their education," EMCC Vice President of Enrollment Management and Student Success Dr. Nikita Ashford-Ashworth said. "For one thing, we want to be proactive in communicating with our students so we can respond quickly to any individual issues that may arise. At the same time, we have been working to improve our institutional processes to benefit all students regardless of their individual situation, such as consolidating our services into one location and simplifying the enrollment management processes."