EMCC HIRES LEANN ALEXANDER FOR DEAN OF STUDENTS POSITION
News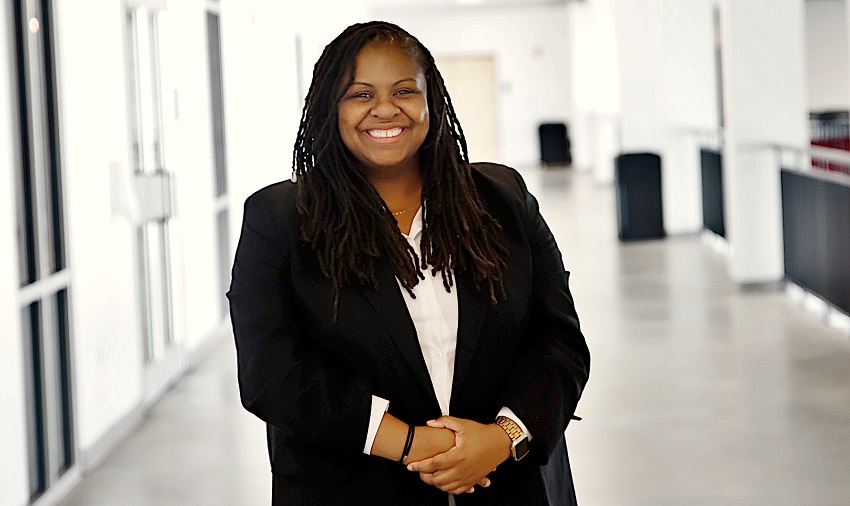 July 25, 2023
East Mississippi Community College has announced that LeAnn Alexander has been hired to fill the position of dean of students on the college's Golden Triangle campus.
Alexander assumed the role on July 10. Among other things, she will oversee student engagement/recruiting efforts, work with the college's accessibility team to provide needed accommodations on the campus and in the classrooms, and address student conduct issues. Student organizations also fall under her umbrella.
"I am super excited," Alexander said. "One of the things I will be tasked with is student engagement. A big part of that will be looking at ways to revitalize campus life. Many of our students come to class, then leave to get on with the rest of their lives. Something I have been really thinking about is, 'How can we give our students a sense of belonging?'"
Alexander's focus will be on the Golden Triangle campus. The role of dean of students on the Scooba campus falls to Sharon Thompson, who also serves as the college's director of athletics. Alexander was hired to assume the dean of student responsibilities of former EMCC Vice President of Enrollment Management Dr. Melanie Sanders, who retired last December.
Alexander reports to Vice President of Enrollment Management and Student Success Dr. Nikita Ashford-Ashworth, who has, among other things, absorbed Sanders' other duties.
"We are excited that LeAnn has joined our Enrollment Management and Student Success division," Ashford-Ashworth said. "We are looking forward to her contributions in removing barriers to students' success while ensuring they are getting the best experience possible during their time at EMCC."
Alexander earned a bachelor's degree in Family Studies from Mississippi University for Women and a master's degree in Counselor Education from Mississippi State University, with an emphasis in Student Affairs.
Prior to accepting the position at EMCC, Alexander served as the director of Student Affairs at Mississippi School for Mathematics and Science, a residential high school for gifted and talented students located on the MUW campus. She oversaw, among other things, student activities, housing and athletic programs.
Her first job after completing grad school at MSU was at MUW, where she was initially hired as assistant director of the university's recreation programs and facilities. She was six months into the position when her supervisor accepted another job. Alexander applied for the director position and was hired.
"I did that for five years," she said. "I was at MSMS for five years and at MUW for five years, so I basically spent 10 years at the MUW campus right out of grad school."
She had prior experience working at MUW. During her four years as a student there, Alexander worked at the recreation center, first as a customer service representative and later as a student manager.
Although she resides in Columbus now, Alexander grew up in Starkville. She is co-host of a faith-based podcast and enjoys following collegiate sports, especially those involving MSU, where her father was employed before he retired and where her brother earned his undergraduate degree.
"I'm a huge fan of the Bulldogs at Mississippi State University," she said. "I follow MSU's women's basketball team the closest. I'm a season ticket holder. I am about to shift my focus to EMCC. I want to attend the football games and follow some of the other sports."
Alexander's focus for now is to familiarize herself with her new role at EMCC.
"My goal is, hopefully, to bring some fresh new ideas as I learn more about the position and programs," she said.