EMCC'S SCOOBA CAMPUS TO HOST REGIONAL BAND CLINIC, CONCERT
News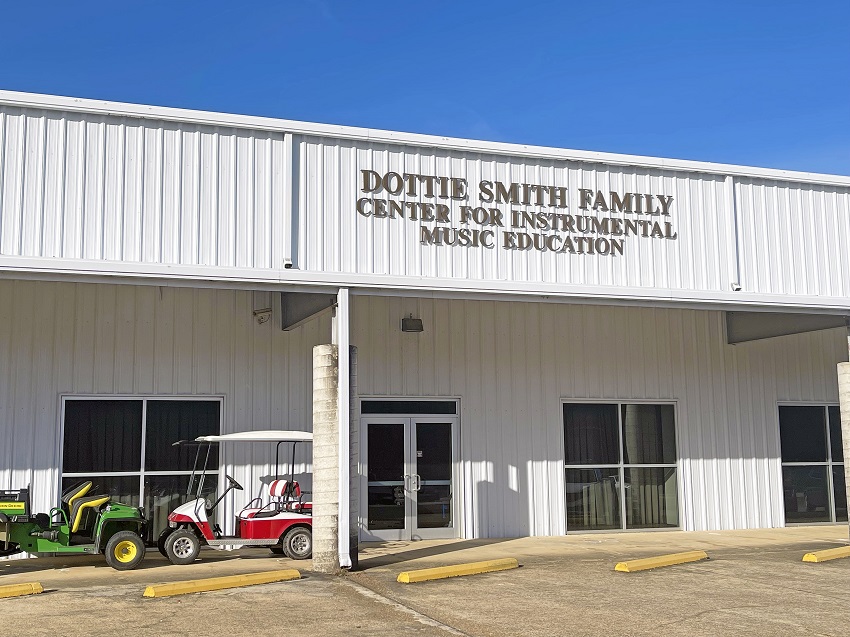 February 7, 2023
East Mississippi Community College will host a regional band clinic and concert with students in grades 7-9 Friday and Saturday, Feb. 10-11 on the college's Scooba campus.
The Queen City Honor Band Clinic will begin Friday morning in the Dottie Smith Family Center for Instrumental Music Education. Students from Neshoba Central, Newton County, Northeast Lauderdale and Southeast Lauderdale are expected to participate.
"It is truly a regional event and we are thrilled and honored that we could help by hosting such an event," EMCC Director of Bands Chris King said.
Northeast Lauderdale band director Wesley Lollis is the organizer for the clinic, which is traditionally held in January. King said with schools returning from the winter break a little later than normal, the decision was made to hold this year's event in February.
"This whole process was definitely a collaborative effort with Mr. King contacting me and offering to host the event at EMCC," Lollis said. "I felt that it was a great venue and opportunity for kids to have a college experience."
Students are scheduled to audition between 9 a.m. and 10:30 Friday morning before breaking for lunch in the F.R. Young Student Union. They will be seated in chair according to their respective tryouts, and from noon until 5 p.m., they will rehearse for a joint concert. They'll rehearse again Saturday prior to the 4 p.m. concert – which is open to the public and free to attend.
"This is such a great experience for the students as they've never played together in a group," EMCC Assistant Director of Bands Ben Neal said. "But in just over 24 hours, they'll perform a concert together. That takes dedication, concentration and skill."
Starkville High School's assistant director of bands Demario Jefferson will serve as the conductor and instructor for the weekend.
"The directors of these groups and the students themselves are wonderful representatives of their schools and communities," King said. "It's a joy to be able to watch these students work so diligently."
For more information, contact King at cking@eastms.edu or 662.476.5005.