PUBLIC INVITED TO ATTEND EMCC'S 'PROUD TO BE AN AMERICAN' CELEBRATION
News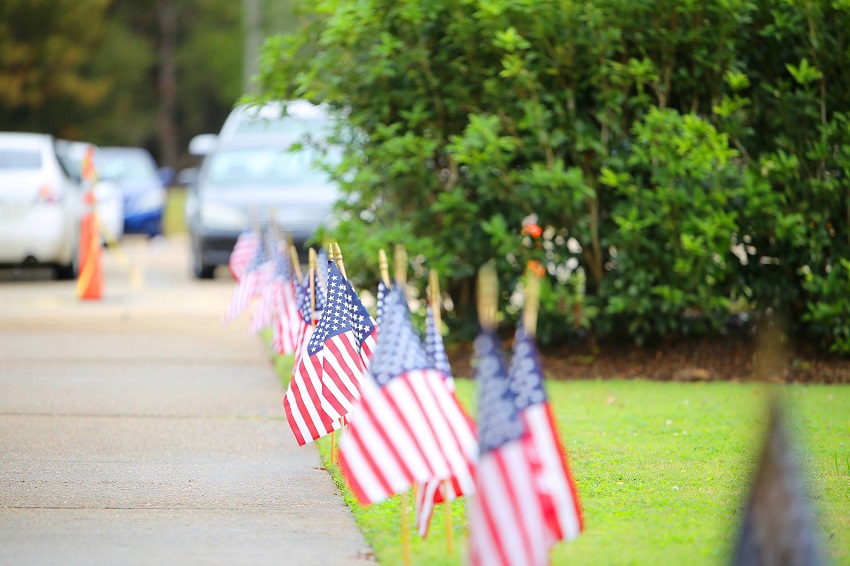 November 4, 2022
The public is invited to take part in a tribute to the nation's military on East Mississippi Community College's Golden Triangle campus.
"Proud to be an American" will take place Nov. 8 beginning at 9:30 a.m. in the Lyceum Auditorium.
Admission is free for the event, which is expected to last about an hour. Former and active-duty members of the military are encouraged to attend. EMCC President Dr. Scott Alsobrooks will provide the welcome.
EMCC's Golden Triangle Choir will perform and there will be a special musical presentation by Charles Raines, a member of the U.S. Navy.
The guest speaker will be Frank Nichols, who was the chief of police for the Starkville Police Department before he retired in December of 2019 after 27 years of service. Nichols is a member of EMCC's Board of Trustees and CEO of Nichols Consulting, LLC. He earned a Master of Science in Criminal Justice from Troy University and undergraduate degrees from EMCC and Mississippi State University. He is also a graduate of the FBI National Academy.
Nichols is a military veteran of the U.S. Navy and U.S. Army National Guard who was deployed to Operation Desert Shield (1990 Navy) and Operation Iraqi Freedom III (2005 Army). His many awards include the Combat Action Badge, Police Commendation Medal, Life Saving Medal, Iraq Campaign Medal, Global War on Terrorism Medal, Southwest Asia Service Medal and National Defense Medal.
Additionally, Nichols has received a Community Achievement Award, Outstanding Professional of the Year Award, Lifetime Achievement Award, a Humanitarian Award, Masonic Man of the Year Award and Phi Beta Sigma Man of the Year Award. He was inducted into the Starkville High School Hall of Famous and included among the Starkville/Oktibbeha County's Top 40 under 40. The City of Starkville's mayor and Board of Aldermen presented a proclamation naming Dec. 31 "R. Frank Nichols Day." He was also presented with a Resolution from the Mississippi House of Representatives for honorable service while serving as chief of police.
He is married to Tammie Nichols. The couple has three children: Reynolds, age 25, Trinity, 20, and Jaxsen, who is 15.