EMCC'S 2022 HOMECOMING ACTIVITES ANNOUNCED
News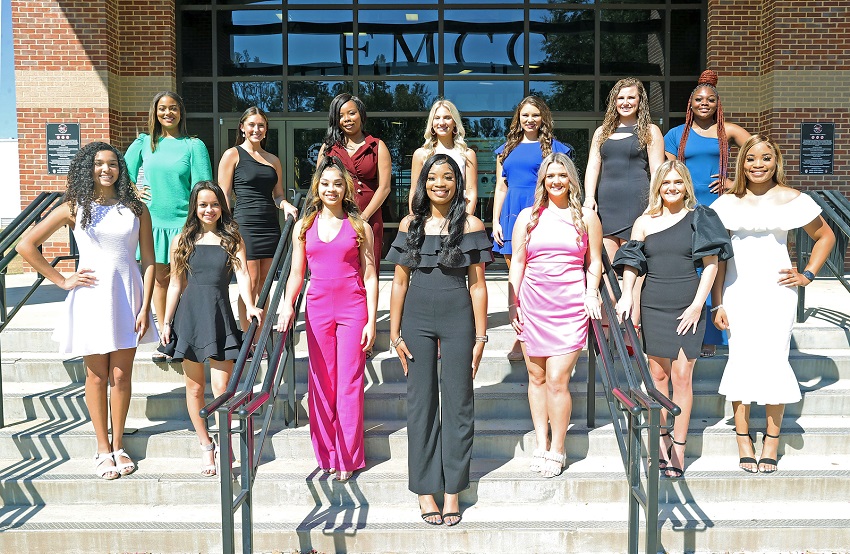 October 13, 2022
East Mississippi Community College's annual Homecoming festivities on the college's Scooba campus will kick off with a Homecoming parade on Oct. 19, with the remainder of the activities scheduled for Saturday, Oct. 22, when the Lions square off against Itawamba Community College.
"We are excited to have the opportunity to showcase our school spirit with our Homecoming parade this year," said Marion Smoot, EMCC Mathematics and Science Division chairperson, who also chairs the Homecoming Committee. "We look forward to supporting our Lions with this year's festivities and hope the campus and community come out and show them some love and support."
The Homecoming parade will take place beginning at 5:30 p.m. and will begin at Aust Hall and proceed in front of the Gilbert Anderson residence hall. The parade will turn by the campus police station, pass the student union building, proceed around by the baseball field, and pass by the men's football dorm before ending back at Aust Hall.
Activities are planned throughout Saturday, Oct. 22. They include:
8:30 a.m. — A reunion for graduates of the classes of 1972 through 1979 will take place in the Orr Center.
9 a.m. — The tailgating areas, Tubb-May Library archives and the Chapel in the Pines open. Campus tours will be available starting at the Orr Center through 10:30 a.m.
10 a.m. — The bookstore, apparel and gift shop in the F.R. Young Student Union opens. An art show and tailgating event inside Aust Hall begins and will run through 2 p.m. A children's bouncy house will be set up across from Sullivan-Windham Field from 10 a.m. to 2 p.m.
11 a.m. — An Alumni & Friends Reception will take place in the F.R. Young Student Union where Alumnus of the Year Ronnie Carter and Distinguished Service Award recipient Mike Luke will be honored.
Noon — The recruiting tent for high school students opens in front of the stadium ticket booth. An Alumni & Friends tailgate begins across from Sullivan-Windham Field.
1:30 p.m. — A presentation with the family of EMCC alumnus Rick Farr, who passed away in February of this year, will take place on Sullivan-Windham Field.
1:40 p.m. — The Spirit Line will form, with alumni and friends gathering in the north end zone.
2 p.m. — The football game against Itawamba Community College begins.
1st Quarter — Mr. and Miss EMCC for the Golden Triangle and Scooba campuses will be recognized.
2nd Quarter — The classes of 1972 through 1979 will be recognized.
Halftime — On-field recognition of the Alumnus of the Year and the Distinguished Service Award recipient will take place. The 2022 Homecoming Court, comprised of freshmen and sophomore maids from the Golden Triangle and Scooba campuses will be presented, and the Homecoming Queens will be crowned. The Golden Triangle campus freshmen maids are Kaitlyn Freeman of Madison, Madelynne Goodson of Starkville and Madison McCarter of Crawford. The Golden Triangle sophomore maids are Aislynn Cochran of Canton, Sydney Pierce of West Point and McKenzie Middleton of West Point. The Scooba campus freshmen maids are Nadia Arellano of Enterprise, Shaniyah Calhoun of Macon, Za'Haiya Thompson of Louisville and Lauren Wooldridge of Meridian. The Scooba campus sophomore maids are Cameron Boone of Waynesboro, Aayanna Coleman of Philadelphia, Jayanna Coleman of Philadelphia and Jada Odneal of Starkville.
3rd Quarter — Military veterans will be recognized.
4th Quarter — Former EMCC athletes will be recognized.
In case of rain, halftime activities will take place in Stennis Hall Auditorium immediately after the game. For more information, please call 662.476.5000.