GOVERNOR'S JOB FAIR COMING TO THE COMMUNIVERSITY
News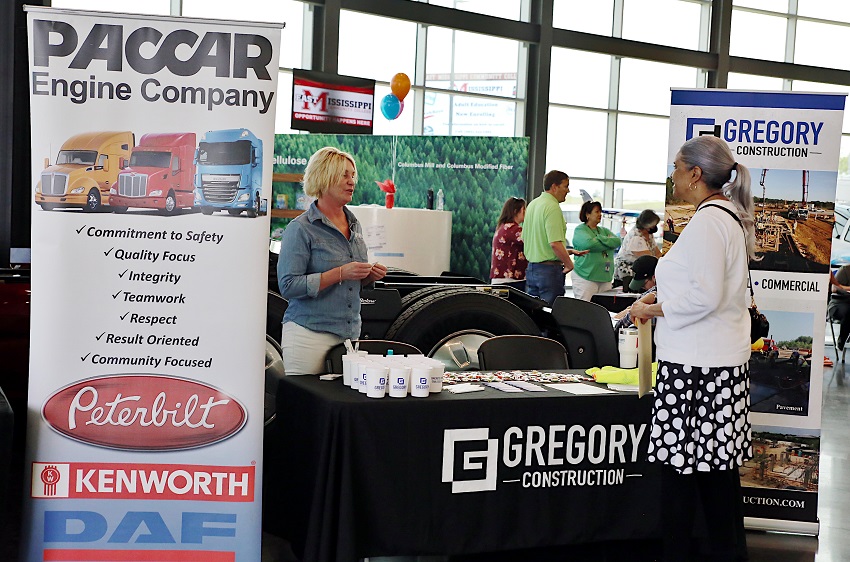 May 24, 2022
Dozens of potential employers will interview job seekers and accept applications during the Governor's Job Fair that will take place June 7 from 9 a.m. to 1 p.m. at The Communiversity at East Mississippi Community College.
The job fair is open, and free of charge, to all college students and area residents.
The event is part of the Governor's Job Fair Network of Mississippi, which connects job seekers and employers during job fairs held throughout the state. It is taking place in conjunction with EMCC WIOA Career Services' summer "Employer in the Foyer."
"This will be our largest job fair of the year," WIOA Career Services Director Greta Miller said. "We usually have a good number of local employers participate in Employer in the Foyer, which takes place most months of year at The Communiversity. The Governor's Job Fair typically attracts employers from Mississippi and surrounding states as well."
Orange Beach, Alabama-based Columbia Southern University will attend and is looking to fill instructor and staff positions, while Halter Marine in Pascagoula is hiring pipefitters, pipe welders, electricians and engineers, just to name a couple of employers from outside the Golden Triangle area who have so far registered to attend.
A full list of employers and the positions they are looking to fill is available here: https://bit.ly/3MGIwF6
Some employers are expected to hire for immediate openings while others will be recruiting for future openings.
"This is an excellent opportunity for those seeking their first job out of school or those looking to explore new career paths," Miller said.
The Governor's Job Fair Network of Mississippi website contains information about upcoming job fairs, as well as links to resources for potential employees and employers. The website address is https://www.jobfairs.ms.gov
The Communiversity is located at 7003 S. Frontage Road, between EMCC's Golden Triangle campus and PACCAR Engine Company.