PUBLIC INVITED TO 'GOD BLESS AMERICA DAY' ON SCOOBA CAMPUS
News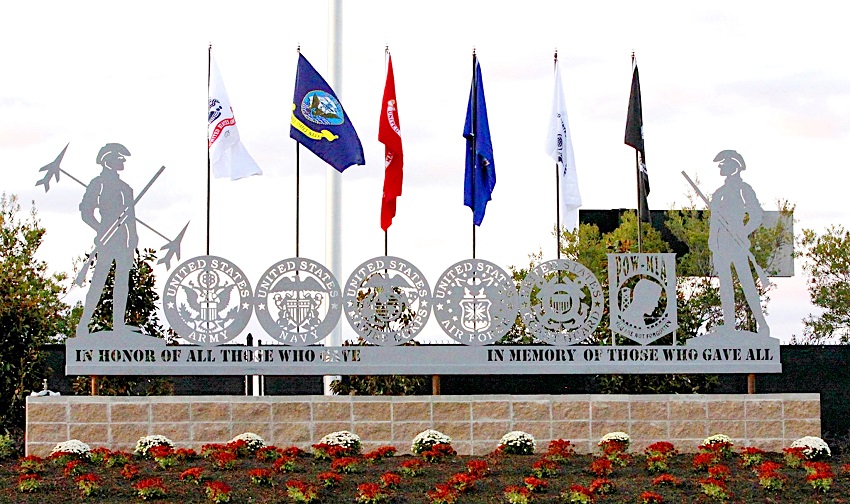 November 11, 2022
The public is invited to attend "God Bless America Day" Nov. 14 beginning at 11 a.m. in the Chapel in the Pines on East Mississippi Community College's Scooba campus.
Members of the Scooba choir will perform during the event that is expected to last about an hour.
"We hope members of the community will join us as we pay tribute to past and current members of the U.S. military," EMCC Dean of Scooba Campus / College Advancement Tony Montgomery said. "We especially want to encourage those members of our nation's military to attend as we honor their service to our country."
The guest speaker will be Randall Lee, a U.S. Army veteran and community college administrator who once served as the dean of academics at EMCC.
Lee, who is a retired lieutenant colonel, began his military career with the Mississippi National Guard where he served for eight years. He is also a former member of the U.S. Army whose eight years of service in that branch culminated with a command in the 82nd Airborne Division. He also served in, and retired from, the U.S. Army Reserves. Lee deployed to the Middle East in support of Operations Iraqi Freedom and Enduring Freedom in 2008.
Lee's career as a college administrator spanned 28 years in community colleges in Mississippi, Missouri and Maine. He retired in June of this year from his position as vice president for student services at East Central Community College.
"We are excited to have Mr. Lee take part in our God Bless America Day celebration and are thankful to him for taking time to help us recognize those to whom we owe so much," Montgomery said.
Lee is married to Michelle Lee, who is also recently retired after teaching sociology at ECCC. The couple are active members of Beulah Church and are vice presidents of Mississippi Gideons International. They have two grown children, Lana, who works for the Maine Department of Education, and Alexander Lee, a history teacher and football coach at Leake County High School, who is married to Rachel Lee, who also teaches. Randall and Michelle Lee have three grandchildren: Henry Lee, 7, Levi Lee, 4, and Stella Rae Lee, age 2.