ELIGIBLE EMCC EMPLOYEES TO RECEIVE 'SIGNIFICANT RAISE'
News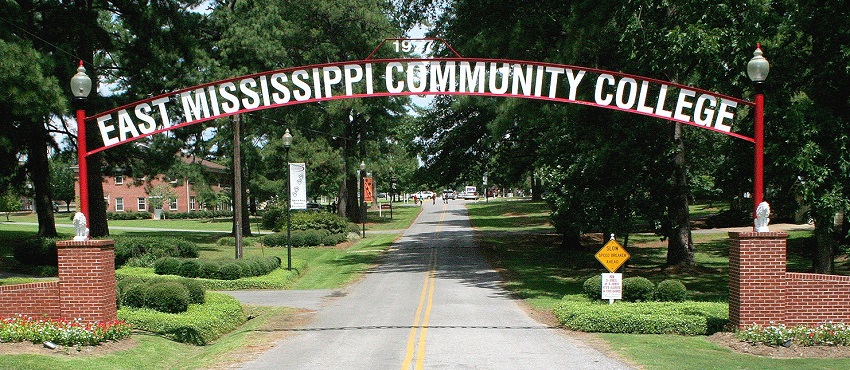 June 24, 2022
Most fulltime East Mississippi Community College faculty will receive a pay raise of between 8 percent and 9.5 percent, while staff earnings will increase by about 5 percent.
Staff pay raises will take effect July 1 at the beginning of the college's 2023 fiscal school year. The faculty raises will be implemented in August when their employment agreements are renewed. The raises are the result of an increase in state appropriations by the Mississippi Legislature and contributions from EMCC's general funds approved by the college's Board of Trustees.
"I am excited and pleased that we are able to help our employees, particularly given that inflation is rising and gas prices are so high," EMCC President Dr. Scott Alsobrooks said. "Mississippi legislators really took care of the community colleges this year and I want to extend my sincere gratitude to them for that. I also want to thank our Board of Trustees for approving additional funds so we could provide our employees a significant pay increase."
The raises come on the heels of an across-the-board raise of about 3 percent for EMCC faculty and staff last year.
"Last year we tried to pull up the wages of some of our employees who were near the bottom," Alsobrooks said. "This year we really wanted to help our faculty and make our pay scale more competitive."
EMCC Chief Financial Officer Tammie Holmes said this year's wage increase is the largest in the college's recent history.
"We looked back a couple of decades and could not find any raises comparable to this amount," Holmes said.
State appropriations for community colleges are based on enrollment numbers. EMCC was among three community colleges in the state with growth in enrollment during the summer and fall of 2021, with much of that increase attributed to free summer classes offered to students through federal Higher Education Emergency Relief Funds, which was established in March 2020 as part of the $2.2 trillion Coronavirus Aid, Relief, and Economic Security Act approved by Congress.
As a result of the increased enrollment, EMCC's $14.45 million appropriation for fiscal year 2023 rose by $2.1 million from the previous year. The Legislature included pay raises in the allocations for all community colleges in the state for 2023. Of the additional $2.1 million EMCC will receive, the Legislature reserved $600,540 as a line item for raises. The total cost of the raises at EMCC is a little more than $1 million, with the college allocating about $400,000 out of general funds to pay for the remainder of the cost for the raises and fringe benefits, such as contributions to the Public Employees' Retirement System of Mississippi, or PERS.
"We have really looked closely at our expenses over the past four years and tried to cut unnecessary expenditures," Alsobrooks said. "Our ability to fund the additional cost for the raises is a testament to our faculty, staff and administrators working hard to help manage our costs."
Most fulltime employees hired before Jan. 2 are eligible for the raises, although there are some exclusions for various reasons. About 280 EMCC employees are eligible for the raises, Holmes said. Some employees who are paid through other revenue streams, such as grants, won't be eligible for the raises, but Alsobrooks said they will be working with grantors to see if pay raises can be secured for those employees.
Both staff and faculty will receive a base pay increase of 5 percent. Faculty hired before Jan. 2 will be eligible for additional pay, which will be based on the number of years they have worked for the college. Newer hires would receive an additional 3 percent raise, for a total of 8 percent. Those who have worked at the college longer will receive more in additional pay, which is capped at 4.5 percent.
"We wanted to reward our faculty members for their years of service," Holmes said. "A faculty member who has taught at EMCC for 21 years or more will receive the base pay of 5 percent, with an additional increase of 4.5 percent for a total of 9.5 percent. We are excited to use the state appropriations for their intended purpose of increasing faculty pay."
Alsobrooks said the raises are deserved.
"I really want to thank our faculty and staff at EMCC for all of their hard work and dedication," he said. "Our students are achieving many wonderful things and that would not be possible without our employees. I appreciate all of those who work in higher education and would like to thank them for their service. I especially want to recognize our outstanding employees at EMCC and their continued work to make EMCC the great institution that it is."