DR. DAVID CAMPBELL NAMED EXECUTIVE DIRECTOR OF THE COMMUNIVERSITY AND WORKFORCE DEVELOPMENT
News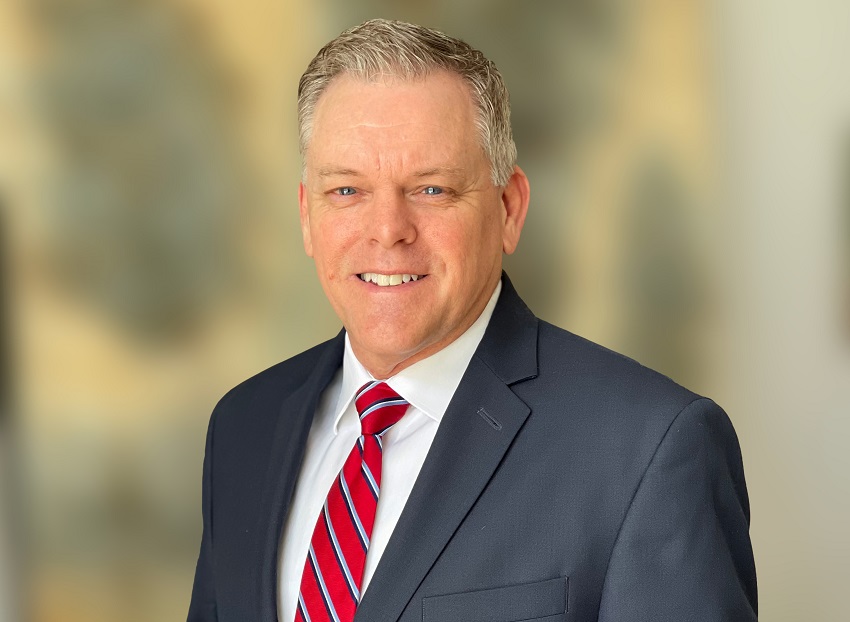 March 8, 2022
East Mississippi Community College has hired Dr. David Campbell as executive director of The Communiversity and Workforce Development.
Campbell, who assumes the position April 4, will provide strategic direction over The Communiversity and will collaborate with business and industry leaders, economic development agencies and policy makers to ensure that the college's workforce training meets the needs of area employers while providing students industry-relevant training in fields that are in demand locally. He will also oversee EMCC's Adult Education department and Workforce Innovation and Opportunity Act programs.
"Dr. Campbell possesses a wealth of experience in workforce training at the community college level and understands that partnerships with our stakeholders is vital to ensuring the success of our programs, our students and the communities we serve," EMCC President Dr. Scott Alsobrooks said. "We are excited to have him join our EMCC family and look forward to his contributions to this great institution."
Campbell has worked the past two years as vice president for Workforce Development and Career-Technical Education at St. Johns River State College in Orange Park, Florida where he served on the college's executive management team and led more than 70 fulltime faculty and staff. During his time there, he added seven new healthcare clinical facilities for the college's nursing programs, launched a Manufacturing-Prep Accelerated Program for high school seniors in Putnam County and conducted a local needs assessment for all career-technical programs.
A Mississippi native who calls Senatobia home, Campbell has nearly three decades of experience working at community colleges in the Magnolia State. Prior to working at St. Johns River State College, Campbell served as the vice president for Workforce Solutions and Career-Technical Education at Northwest Mississippi Community College. Among his accomplishments there was the establishment of the Advanced Manufacturing Partnership to address training and communication needs among regional manufacturers, economic developers and training providers.
"Workforce development is about helping people help themselves while building a strong community." Campbell said. "You build strong communities by providing residents the training they need to fill in-demand jobs that pay good wages for economic and family prosperity."
Northwest Mississippi Community College was part of the Mississippi Corridor Consortium, which works with businesses and industries to develop employment services and training programs for service and manufacturing industries. EMCC was also a member of the consortium.
"I always admired the strong workforce program at EMCC and efforts there to meet the needs of the local community," Campbell said.
Campbell's work experience includes a nearly eight-year stint as the dean for Career and Technical Education at the Rankin campus of Hinds Community College in Pearl. Prior to that he served as the associate dean and Career Education Center director at Northwest Mississippi Community College. Earlier in his career, he was an adjunct instructor and student support services counselor.
He earned a Doctor of Philosophy in Community College Leadership from Mississippi State University and earned a Master of Education in Guidance and Counseling from the University of Mississippi. Campbell and his wife, Angel, have two sons, Aaron and Andrew, and two grandchildren.
"I am excited about the opportunity to build upon the partnerships EMCC has established with business and industry leaders, local and state public officials, the Golden Triangle Development LINK and K-12 stakeholders," Campbell said.