PLANNED GIFT BY LATE EMCC INSTRUCTOR TO BENEFIT COLLEGE
News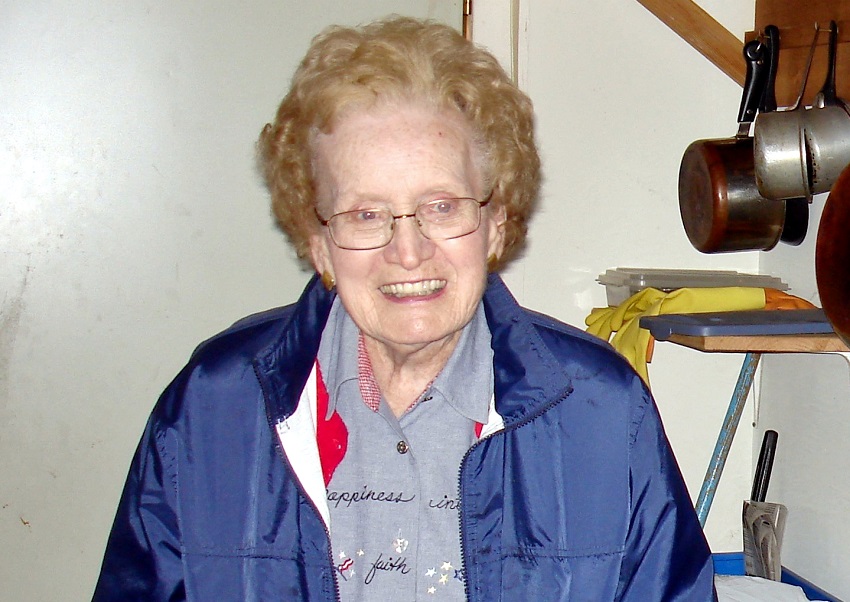 January 13, 2022
A planned gift by the late Cora Mitchell, who taught business on East Mississippi Community College's Scooba campus for two decades, will benefit students and programs at the college for years to come.
Mitchell, who passed away in April of 2019, left $102,000 to the EMCC Development Foundation, which supports students, academics and athletics at the college through private donations. EMCC was recently notified of the gift.
"We are very grateful to Mrs. Mitchell and to her family," EMCC President Dr. Scott Alsobrooks said. "We are in the process of determining where these funds can make the greatest impact. Our Development Foundation has made a significant difference in the lives of countless students over the years and will continue to do so thanks to the generous support of those like Mrs. Mitchell."
A lifelong resident of DeKalb, Mitchell, who was called "Knootsie" by her friends, earned a bachelor's degree from the University of Mississippi at the age of 18 and began teaching math at DeKalb High School when she was 19. She married Landon "Mitch" Mitchell, who was the football coach at DeKalb at the time.
She later earned her master's degree from Mississippi State University and, after teaching at DeKalb High School for 20 years, she accepted a business instructor position at EMCC, where she taught typing and shorthand, among other things.
Mitchell's niece, Pat Thomasson, said her aunt enjoyed her time at EMCC.
"I believe Aunt Knootsie would say college is a lot more than just attending class," Thomasson said. "She liked participating in extracurricular activities when she was a student and then as a teacher. Aunt Knootsie wanted her students to not only to get a good education but to also enjoy their time at EMCC. I remember she was involved in the beauty pageant at EMCC and needed a judge for the pageant. She got my father to drive over and help out."
Mitchell also enjoyed sporting events, particularly football, her sister-in-law Polly Thomasson said.
"She was a football fanatic," Polly Thomasson said. "She went to Ole Miss games all the time and she attended the football games at EMCC as well."
Pat Thomasson said her aunt was a member of band during her time at Ole Miss.
"She loved football, but she really loved the band," Pat Thomasson said. "She never left a game at EMCC or Ole Miss before the band had played."
Mitchell was also an active member of the Kemper County Historical Society, enjoyed taking care of her flowers and was a member of a fishing and hunting club where she oversaw frying the fish and playing jokes on other members.
"Once after they complained about the fish not being salty enough, she filled the salt box with meal or flour and gave the fish a really big shot of that," Polly Thomasson said. "They just knew she had ruined the fish. There was lots of good-natured joking that went on. They all loved their time together."