WINNING STUDENT ENTRY IN BOOKSTORE BRANDING CONTEST TO RECEIVE $1K SCHOLARSHIP
News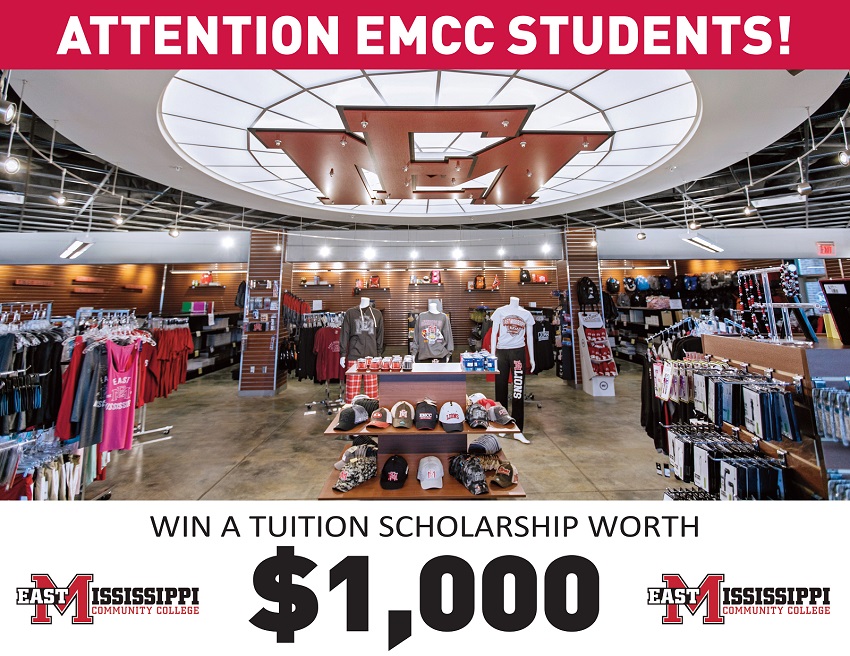 August 22, 2022
Attention East Mississippi Community College students: Are you a whiz at computer-aided design, a master at marketing or an art prodigy in the making?
If so, we need your help with a branding initiative for our bookstores on the Golden Triangle and Scooba campuses. Submit your design for a new bookstore logo and name. The student with the winning submission will receive a $1,000 tuition scholarship.
We are looking for a name and logo that captures the essence of our bookstores, which offer much more than just books. Our bookstores are social media hotspots and campus hubs featuring apparel, gifts, and events, such as live poetry readings.
Computer-generated submissions can be emailed to jcraig@eastms.edu with "Bookstore Branding" in the subject line.
Artwork can be dropped off at the Golden Triangle campus bookstore (attention Audrey Sullivan) or the Scooba campus bookstore (attention Jaimie Calvert).
We will accept submissions Sept. 1 through Oct. 31. For acceptable fonts (computer-generated submissions) and approved EMCC colors (all submissions), see pages 13 and 14 of our EMCC Visual and Identity Standards.