CYNTHIA BUOB NAMED EMCC'S HUMANITIES TEACHER OF THE YEAR
News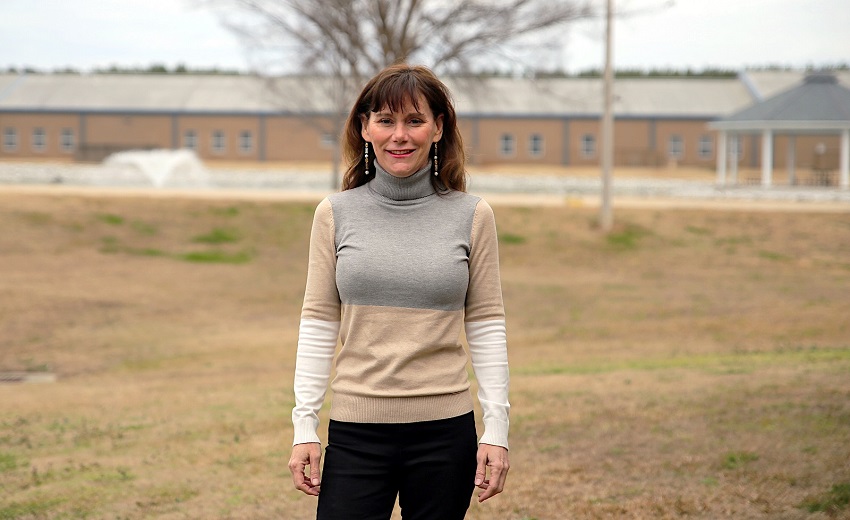 February 16, 2021
East Mississippi Community College Humanities Teacher of the Year Award recipient Cynthia Buob will present a lecture titled "Drawn to Life" Feb. 23 at 2:30 p.m. in room 607 in the student union on the college's Golden Triangle campus.
The lecture, which will be followed by a reception, is free and open to the public. Space will be limited to meet Centers for Disease Control and Prevention recommendations for the novel coronavirus. Face masks are required.
Buob, a figurative artist who has garnered national recognition for her work, has taught art fulltime at EMCC for six years.
"Cindy is an exceptional artist and instructor who is devoted to her craft and her students," EMCC Vice President of Instruction Dr. James Rush said. "The caliber of instruction Cindy provides to our art students is top notch."
Each year the Mississippi Humanities Council presents the award to humanities faculty at each of the state's colleges and universities. The recipients are tentatively scheduled to be recognized in March at the Mississippi Humanities Council's annual Public Humanities Awards ceremony in Jackson.
Humanities Teacher of the Year Award recipients are nominated each year by their respective institutions' presidents or department deans. Recipient receives a $400 cash award.
Each recipient of the Humanities Teacher Award is required to prepare and deliver a public lecture. Buob's lecture will focus on her art, which she views as a type of visual storytelling.
Buob said much of her art is inspired by stories told to her.
"I like to recreate the feelings and emotions behind the stories," Buob said.
Twenty-six pieces of Buob's artwork are on display through Feb. 12 at the Mississippi University for Women. One of the displays that counts as one piece includes about 40 drawings and paintings in a "Drawn to You" series that encapsulates the impacts COVID-19 has had on people's daily lives. The series includes a drawing of a face mask hanging from a rearview mirror, another of an empty restaurant and one of a pair of hands over a bathroom sink, to name a few.
"COVID-19 has become such a big part of our shared experiences that I wanted to document it through my artwork," Buob said. "Being able to express my thoughts of the pandemic through art was a form of catharsis for me."
Buob is a former adjunct art instructor at both Mississippi State University and the Mississippi University for Women. A native of Peoria, Ill., she earned a Bachelor of Fine Arts degree from Milliken University in Decatur, Ill., and a Master of Fine Arts degree in art from Southern Illinois University Edwardsville.
In March 2019, Buob earned "Best of Show" in the Meridian Museum of Art's 45th Annual Bi-State Competition in which more than 170 pieces of artwork were submitted. A painting by Buob was among 50 pieces of artwork selected among more than 1,000 submissions for the 61st Annual Delta Exhibition at the Arkansas Arts Center in Little Rock in May of 2019.
Last January, a painting and drawing by Buob were chosen among entries from across the U.S. for display in The Art of Hope exhibit at Mississippi State University's Cullis Wade Art Gallery in Starkville. That same month, one of Buob's drawings was selected for inclusion in the 11th Annual Drawing Discourse Exhibition at the Holden Gallery on the campus of Warren Wilson College in Swannanoa, N.C.
"I am grateful for the opportunity to hone my craft as an artist while helping my students develop their own talents," Buob said. "That has been truly rewarding."