PUBLIC INVITED TO FREE EVENTS AT SCOOBA CAMPUS LIBRARY
News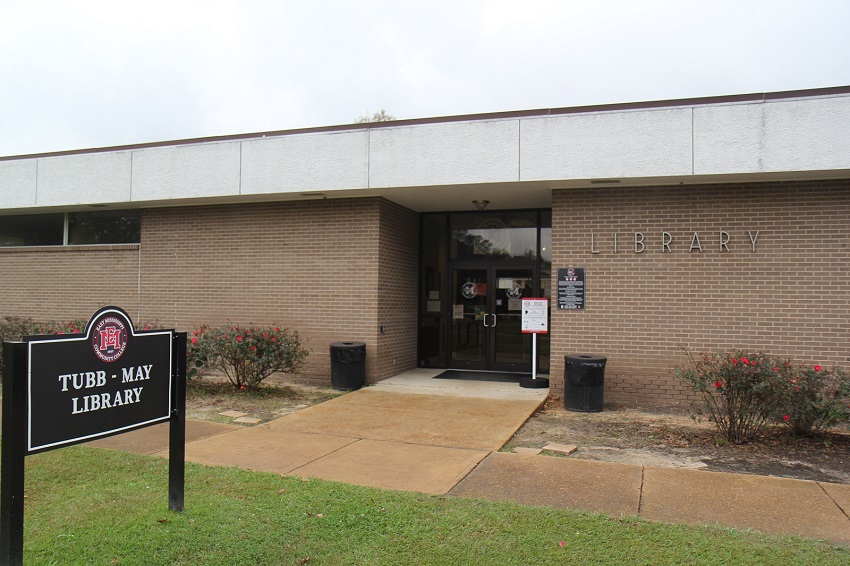 September 27, 2021
The public is invited to attend two free events in October at the Tubb-May Library on East Mississippi Community College's Scooba campus.
Learn about the origins of Mississippi's mascots beginning at 4 p.m. on Tuesday, Oct. 5, during a presentation by Jim Woodrick, director of the Historic Preservation Division of the Mississippi Department of Archives and History.
Dr. James Giesen will be the guest speaker at the library on Tuesday, Oct. 19, beginning at 5 p.m. Giesen will give a presentation titled "Boll Weevil Blues: Cotton and Myth in Mississippi" in which he will highlight how people in the state responded to the early 20th century destruction of tons of cotton across the state.
Both presentations are being made available by the Partners for Kemper County and the speakers are among the historians, writers and storytellers invited to become members of the Mississippi Humanities Council's Speakers Bureau. Refreshments will be served at both events.
Woodrick, a native of Meridian, is a frequent speaker on the topics of Mississippi history and the state's role in the Civil War, according the Speakers Bureau section of the Mississippi Humanities Council website. Woodrick's presentation is titled "The History of Mississippi's Mascots (and a Few Others Too)."
"During this presentation, the hidden history of some of the South's most beloved (or despised) mascots will be revealed, including Mississippi State's 'Bully,' the origin of the LSU Tigers and, of course, the story behind the Ole Miss Rebels," according to the Mississippi Humanities Council website.
Both events are expected to last about 45 minutes each and Woodrick's Oct. 5 presentation begins 90 minutes before the 5:30 p.m. start of EMCC's annual Homecoming parade on the Scooba campus.
"We thought Mr. Woodrick's presentation on mascots would be a perfect topic for Homecoming week," Tubb-May Librarian Christina Jurusik said. "It should be fun and people can come listen to the presentation before heading over to watch the parade."
According to his bio on the Mississippi Humanities Council website, Giesen is a professor of history at Mississippi State University who researches and teaches in the area of American agricultural history. His presentation delves into the response to the invasion of a destructive beetle dubbed the cotton boll weevil.
"Dr. Giesen's presentation uses blues and country songs, old family stories, rumors and more traditional historical records to explain how an array of Mississippians — from sharecroppers to planters to college professors — changed the course of the state's history as they tried to manage the boll weevil's invasion," according to the Mississippi Humanities Council website.
"What's interesting about his presentation is it is not just about the agricultural hit caused by the boll weevil," Jurusik said. "It is also about how people in the state came together to combat it."