EMCC TO OFFER HEAVY CIVIL CONSTRUCTION PROGRAM AT SCOOBA CAMPUS
News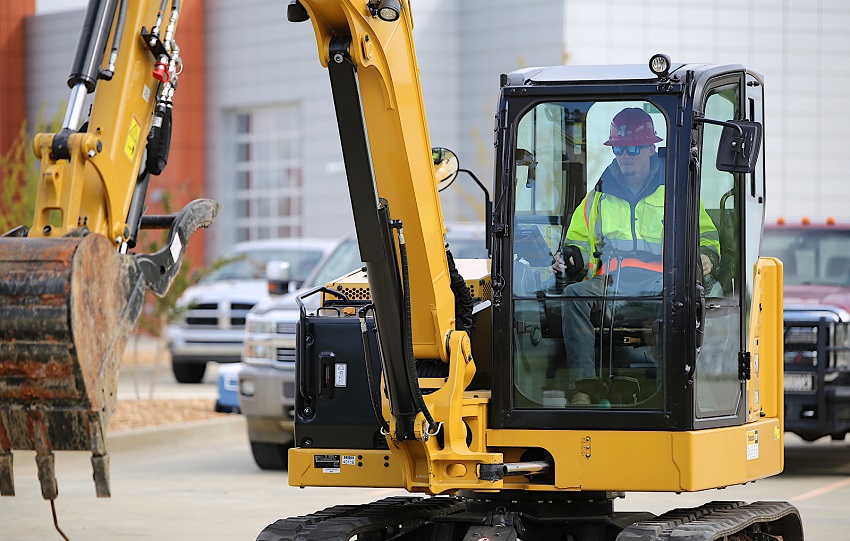 June 14, 2021
Heavy Civil Construction, a new program first offered in January at The Communiversity at East Mississippi Community College, is coming to the college's Scooba campus.
Registration is under way now for the 10-week program, with classes starting Aug. 16. Classes will meet Monday through Thursday from 7:30 a.m. to 4 p.m. Some scholarships are available to help cover the $2,250 cost for the course.
Among other things, students will learn to safely operate heavy equipment used on road and bridge projects and at construction sites. They are also taught how to read site drawings and the use of math commonly used in construction.
Students who complete the program earn NCCER certification in heavy equipment operation, complete a 10-hour OSHA safety training course and are certified in forklift operation.
The same bulldozer, excavator and tractor used for course instruction at The Communiversity will be transported to the Scooba campus for the program there, as will two training simulators equipped with the same controls as the bulldozer and excavator.
Students must first learn to operate the simulators and undergo OSHA safety training before graduating to instruction on the heavy equipment.
"Our main priority is safety," Program Manager and Lead Instructor Mike Duke said. "We also want them to be able to walk on a construction site with a working knowledge in the use of heavy equipment."
The program, made possible by funding by the Appalachian Regional Commission, will alternate between the two EMCC campuses, with the next course at The Communiversity to be offered in January. Those interested in that course can have their names put on a list of prospective students. For registration or application information on either the Scooba or The Communiversity course, email workforce@eastms.edu or call 662.243.1803.
The inaugural class at The Communiversity included two men and two women, who have all found employment or been offered jobs in the field, Duke said.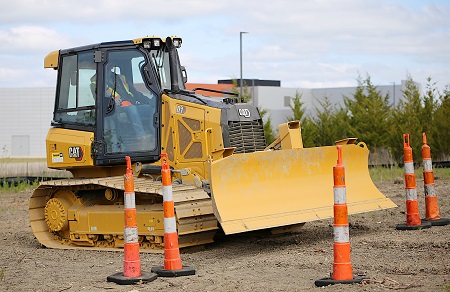 EMCC's Workforce and Community Services division is working closely with officials from construction trades in and around Scooba, many of whom are serving as members of an advisory committee that helps develop curriculum for the program.
Members of the committee met Friday, June 11, to discuss skillsets that are in demand within the industry.
Embrel Williams, who is among the advisory committee members, is a recruiter with the Heavy Division of Yates Construction, which is headquartered in Philadelphia, Mississippi and has offices throughout the state, as well as in Alabama, California, Florida, Georgia, South Carolina, Tennessee and Texas.
Williams said an aging workforce with many baby boomers retiring or nearing retirement has resulted in a need for skilled workers throughout the company. He said heavy equipment operators are needed locally by both his division, which specializes in dirt and bridge work, and by Yates Construction subsidiary Superior Asphalt, both of which are located in Byram.
"We don't have a lot of time on the job to teach kids how to operate this equipment," Williams said. "If they can come through this program, get that training and get some seat time on the equipment, it gives them a leg up."
Another advisory committee member, James Williams with APAC-Mississippi Inc., agreed.
"It is a continual battle to hire, train and maintain the workforce we need to do the work we need to do," James Williams said, adding that the program represents a good opportunity for area residents.
"This program is pretty unique in the sense it really combines that almost construction management piece where they are not only learning basic safety skills and acquiring some certifications, but they are also learning to read plans and understand what grades are," he said. "Once they finish, they will understand a little bit more than just how operate a piece of equipment, which kind of puts those individuals on a track to maybe become a foreman or a superintendent in the near future."
APAC-Mississippi is donating an asphalt paving roller and a paving machine to the program, the latter of which will be available for use by next January. The possible addition of a logging component to the program is also under discussion and grant funds are being sought for a motor grader training simulator for the program.
"All of our construction people want to hire motor graders," Duke said. "A lot of municipalities hire motor grader operators to maintain their clay and gravel roads. Many of them say they have employees who are old enough to retire, but they don't have anyone to replace them if they do."
Other advisory committee members for the Scooba program include representatives from East Mississippi Pole Company, McKee Construction, TraxPlus and B&G Equipment.
Outdoor instruction on the Scooba campus will take place west of the college, across Mississippi Highway 16 from the rodeo team's practice area.
Kemper County Economic Development Authority Executive Director Craig Hitt, who also sits on the advisory committee, said area employees are excited about the program.
"This is the only training of its kind in this general area," Hitt said. "That is one of the reasons we have been so excited about this. We have heard from businesses who are hiring folks and having to train them on site. This gives them an opportunity to be able to get training for their new employees at EMCC and in some cases for some of their long-time employees."