EMCC STUDENT AWARDED COMPETITIVE SCHOLARSHIP
News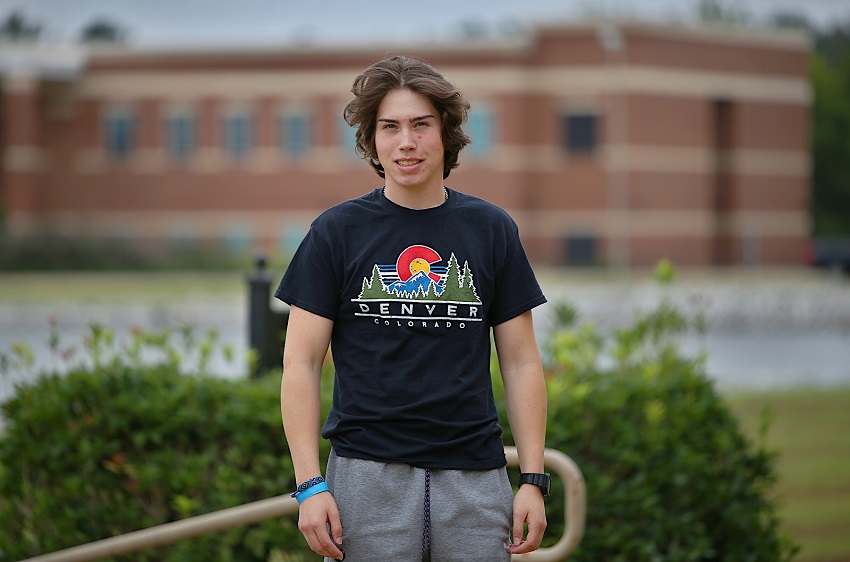 September 20, 2021
East Mississippi Community College sophomore Tyler Boothroyd is among 15 students statewide awarded 2021-22 scholarships by the Mississippi Automotive Manufacturers Association, or MAMA.
The scholarships are awarded to community college and university students interested in pursuing a career in the automotive manufacturing industry. Along with the scholarship, each recipient will receive mentoring from a MAMA member in their region and the opportunity to participate in job skills workshops, according to a MAMA press release.
Boothroyd was awarded $1,500 for the scholarship, which will be disbursed over two semesters.
"MAMA provides scholarships for ambitious students with an interest in an automotive career to become the next leaders of our industry," MAMA President Kevin Burgess states in the press release. "I congratulate this group of excellent students who received this year's Mississippi Automotive Manufacturers Association scholarships and wish them success in completing their degree, followed by a successful start in our industry."
Boothroyd is taking classes on EMCC's Golden Triangle campus where his concentration is in pre-engineering classes. He is scheduled to graduate in December and plans to continue his studies in mechanical engineering at Mississippi State University. Afterwards, he would like to earn a master's degree in business administration from the University of Mississippi.
"I would like to do something in the automotive field," Boothroyd said. "What would be cool would be to design a car or parts for cars that could be sold to automotive companies."
Boothroyd, a Jackson native, is a 2020 graduate of Madison Central High School where he completed the Automotive Service Technology program. He has earned Automotive Service Excellence certifications in the categories of drivetrain, engine repair, service and safety, ignition, automatic transmission and transaxle.
He is also an Eagle Scout, the highest rank possible in the Boy Scouts of America, and was a member of the National Society of High School Scholars.
"I am grateful for the scholarship," Boothroyd said. "It is a pretty good amount and will help with my studies."