EMCC 2021 HOMECOMING ACTIVITIES ANNOUNCED
News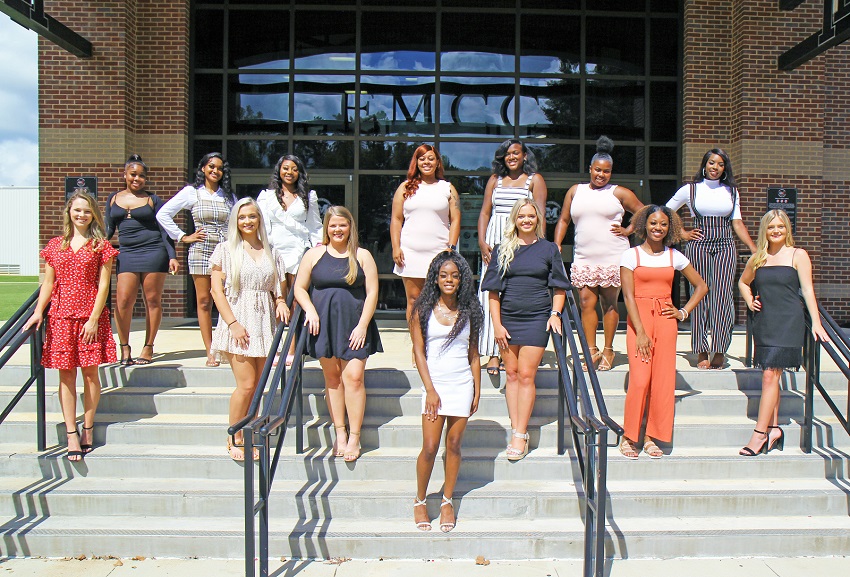 September 30, 2021
After a yearlong hiatus, East Mississippi Community College is resuming its annual Homecoming festivities this year.
"We are very excited to host Homecoming activities once again this year," said Marion Smoot, EMCC Mathematics and Science Division chairperson, who is also this year's chair of the Homecoming Committee. "We are looking forward to having everyone back on campus to help us enjoy the festivities."
The annual Homecoming Parade will take place Oct. 5 beginning at 5:30 p.m. The parade will begin at Aust Hall and proceed in front of the Gilbert Anderson residence hall. The parade will turn by the campus police station, pass the student union building, proceed around by the baseball field, and pass by the men's football dorm before ending back at Aust Hall.
The Tubb-May library on EMCC's Scooba campus will also host an event on Oct. 5 when Jim Woodrick, director of the Historic Preservation Division of the Mississippi Department of Archives and History, will give a presentation in the library about the origins of Mississippi's mascots. The event, which begins at 4 p.m., is free and the public is invited to attend the presentation, which will conclude before the parade begins.
The remaining activities will take place Saturday, Oct. 9.
The Alumni and Friends luncheon begins at 11:30 a.m. in the F.R. Young Student Union when the Alumna or Alumnus of the Year and Distinguished Service Award honors will be presented for both 2020 and 2021.
The 2020 Alumna of the Year is Dr. Emily Warren of Meridian. The 2020 Distinguished Service Award recipient is Lowndes County resident Charlie Studdard. Cheryl Sparkman of Scooba has been named the 2021 Alumna of the Year and Macon resident Teresa Hughes is the 2021 Distinguished Service Award recipient.
The annual faculty and staff tailgate luncheon will begin at noon at the pavilion across from the football field.
Kickoff for the Homecoming game is 2 p.m. when EMCC will face off against Northeast Mississippi Community College. The Alumna of the Year and Distinguished Service Award recipients will be recognized during halftime when the Homecoming Court will also be presented and the Homecoming Queens crowned.
Members of the Homecoming Court are comprised of freshman and sophomore maids from EMCC's Scooba and Golden Triangle campuses. The sophomore maid for the Golden Triangle campus is Daliyah Cooperwood of West Point. The freshman maids for the Golden Triangle campus are Sydney Pierce, Baylee Smith and La'Tayja Sykes, all of West Point. The sophomore maids for the Scooba campus are Yasmine Brooks of Starkville, TyKerria Jones of Starkville, Antavia Mosley of Meridian, Kaitlynn Stroud of Enterprise, DeWittney White of Macon and Megan Williams of Starkville. The freshman maids for the Scooba campus are Peyton Dawkins of Brooksville, Mariah Johnson of Kosciusko, Kinley Stewart of Quitman and Eurasia Thornton of Greenville.