EMCC TO ESTABLISH LEARNING CENTER FOR FACULTY
News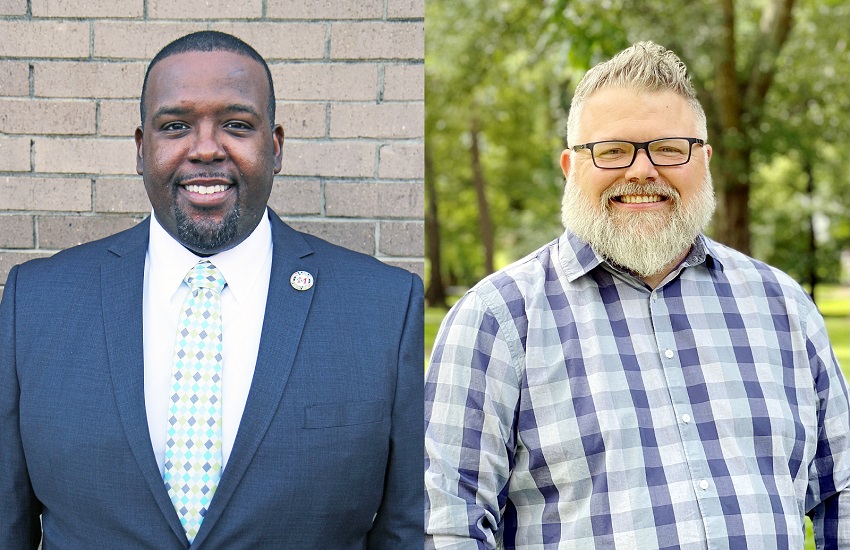 July 28, 2021
East Mississippi Community College is working to establish the EMCC Center for Teaching and Learning, which will provide in-house professional development opportunities for the college's faculty and staff and limited training to students.
EMCC art and design instructor Scott Baine has been tapped to fill the position of faculty development/instructional design coordinator and will be tasked with getting the Center for Teaching and Learning up and running. Baine, who was hired for the position after an extensive search, will transition into his new role beginning Aug. 2.
"The interview team was very excited with Mr. Baine's vision for the center and the abilities he brings to the table," EMCC Vice President of Instruction Dr. James Rush said. "We believe we have made the right decision for us to provide meaningful learning experiences for our faculty, staff and students."
Baine's main focus will be to provide professional development opportunities for EMCC faculty across all of the college's academic, career technical, workforce, allied health and adult education divisions to improve the learning experience for students.
"Many of our instructors have never actually taken a course in the field of education," Baine said. "They have degrees in the subject areas they teach but they have never been taught how to teach. Part of my job will be to help them with that."
Some training will be available to EMCC staff and students as well.
Professional development could run the gamut from providing technical training in areas such as the use of Zoom, Microsoft Teams, Google Docs, Microsoft Word, Excel, PowerPoint and Adobe Creative Suite to recommending best teaching practices and ensuring lectures and presentations are compliant with Americans With Disability Act guidelines.
Baine will also be tasked with working with EMCC's Office of Institutional Research and Effectiveness to ensure the college has the required information on all course syllabi and will be a resource for faculty when it comes to developing and measuring student learning outcomes. He will also introduce instructors to teaching methods designed to engage students in the classroom, which Rush said is especially important given disruptions to traditional teaching and learning methods caused by COVID-19.
"Since COVID-19 we have had more instructors express interest in exploring new teaching methodologies like flipped classroom pedagogy," Rush said. "Now we are excited that we have Mr. Baine in this role because he can find us an expert in this area to provide training for our faculty."
Baine will teach some of the professional development classes and bring in guest lecturers to provide some of the training, which could be recorded for future use.
"One of the things I would like to look at is ways to make learning fun for students," Baine said. "We may have a professional development class on the use of gaming in the classroom as an educational tool. We may have another class on classroom conflict resolution, as well as orientation sessions for new faculty members and adjunct instructors."
Plans are also in the works to create scholarships to help defray costs for faculty to attend lectures and outside professional development courses.
"The idea would be for them to come back and give presentations to other faculty members so they can share what they have learned," Rush said.
Classes for students could include the use of institutional software such as Canvas, an online learning management system, and setting up a school email account. Another possibility is guest lecturers from various departments, such as EMCC Libraries, Financial Aid and the Dean of Students will be invited to speak to the students.
"This is all a work in progress that will be fine tuned once we are operational," said Baine, who will divide his time between EMCC's Golden Triangle and Scooba campuses.
He will begin work immediately on identifying and implementing professional development courses, with the physical EMCC Center for Teaching and Learning to be established later.
The impetus for creation of the center was the March 2020 shift from in-class to online learning necessitated by the onset of COVID-19. Instructors had to quickly get up to speed on teaching via virtual classrooms using unfamiliar software and teaching methods.
"During the transition to online classes, I relied heavily on what other institutions were doing; however, I relied the most on the University of Southern Mississippi," Rush said. "In my opinion, their Center for Faculty Development is one of the most robust centers of its kind in the state and is something you don't see at the community college level. I wanted to mimic that here and got EMCC President Dr. Scott Alsobrooks' approval to move forward with this goal of preparing our faculty, staff and students with robust learning opportunities.
"Offering the training in-house is a much more effective way to provide professional development than having all of our faculty seeking that training outside our institution. As far as we can tell, we will be the first community college in the state to offer a robust center for faculty development."
Baine is a native of Arkansas. He earned a Bachelor of Fine Arts with an emphasis in Graphic Design from Harding University in Searcy, Arkansas and a Master of Science in Architecture with an emphasis in Digital Design and Fabrication from Mississippi State University. He has completed his coursework for a Doctor of Philosophy in Instructional Systems and Workforce Development with an emphasis in Educational Technology and plans to complete his research and thesis for his doctorate soon.
Baine has taught at EMCC for 11 years and has served as an advisor for the Honors Program. He will continue in his role as an advisor for Phi Theta Kappa. He has also coordinated summer Study Abroad trips to Italy, Greece, Spain and France. Baine resides in Starkville with his wife, Amanda Baine, and their three children, Elijah, 17, Phoebe, 15, and Noa, 13. The couple is also hosting an exchange student, Alvaro Palacios, 15, of Madrid Spain.
"I am appreciative of the fact that EMCC is being proactive with creation of the Center for Teaching and Learning," Scott Baine said. "Although it will provide professional development opportunities to our faculty members, the students will ultimately be the main beneficiaries."