ARTWORK BY EMCC'S CYNTHIA BUOB SELECTED FOR PRESTIGIOUS EXHIBITS
News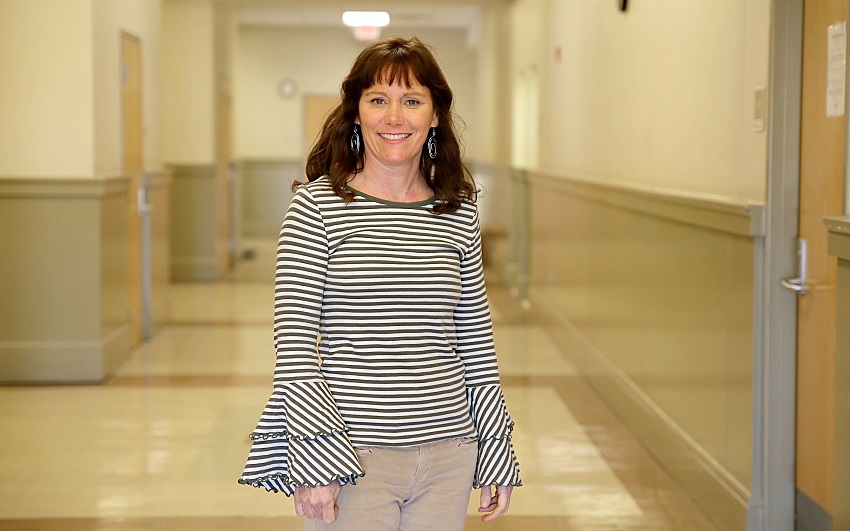 August 21, 2021
Works by East Mississippi Community College art instructor Cynthia Buob have been selected for inclusion in a curated art exhibit and two juried art exhibits.
A painting by Buob was chosen for the Mississippi Invitational, a biennial exhibition of works from visual artists from across the state at the Mississippi Museum of Art in Jackson that runs from Aug. 14 to Nov. 7.
The works of 42 artists were selected for the curated exhibit, in which a guest is invited to help select the artists whose work will be on display. This year's works were selected by guest curator Danielle Burns-Wilson of Houston.
"The curator is not just picking pieces they initially like," Buob said. "They are asking you why you did a piece of art a certain way and they want to know what the artwork is about. The curator is also trying to come up with a theme for the show, so they are dealing with that as well."
The 2021 Mississippi Invitational explores the themes of resilience, reckoning and reflection. Burns-Wilson chose an oil painting by Buob titled "Woman with a Tattoo" for inclusion in the exhibit.
"There are some very prestigious artists who will have their artwork on display at the exhibit and I am humbled to be included," Buob said.
A drawing of a former EMCC faculty member and an oil self-portrait of Buob's were also selected for inclusion in the 2021 Irene Rosenzweig Juried Exhibition in the Arts & Science Center for Southeast Arkansas, located in Pine Bluff, Arkansas.
Buob is among 34 artists whose works were selected among applicants from Arkansas, Louisiana, Mississippi, Missouri, Oklahoma, Tennessee and Texas.
An oil painting by Buob of a friend titled "Intent" was also chosen for the 47th Annual Bi-State Art Competition and Exhibition at the Meridian Museum of Art, which runs from Aug. 10 to Sept. 24.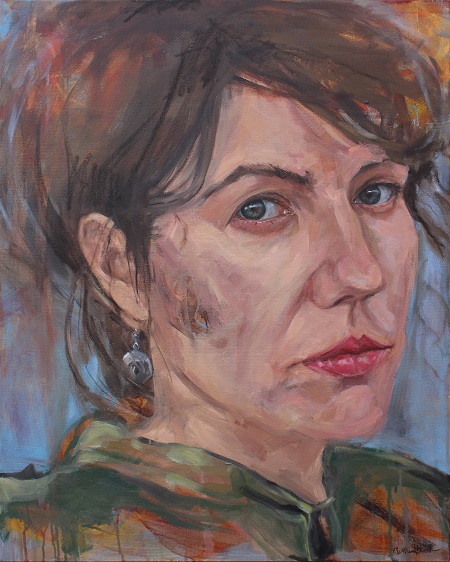 "It is among a series of portraits I am working on now that have a different feel from what I have done in the past," Buob said. "I am working on eight paintings at once where you work on them in layers. You not only get more done, but it is a way to improve your work. I am excited about that."
Buob is a figurative artist who has taught art at EMCC for six years. In February, she was named EMCC's Humanities Teacher of the Year. She is a former adjunct art instructor at both Mississippi State University and the Mississippi University for Women.
A native of Peoria, Ill., Buob earned a Bachelor of Fine Arts degree from Milliken University in Decatur, Ill., and a Master of Fine Arts degree in art from Southern Illinois University Edwardsville.
She has garnered national recognition for her artwork. Last January, a painting and drawing by Buob were chosen among entries from across the U.S. for display in The Art of Hope exhibit at Mississippi State University's Cullis Wade Art Gallery in Starkville. That same month, one of her drawings was selected for inclusion in the 11th Annual Drawing Discourse Exhibition at the Holden Gallery on the campus of Warren Wilson College in Swannanoa, N.C.
In March 2019, Buob earned "Best of Show" in the Meridian Museum of Art's 45th Annual Bi-State Competition in which more than 170 pieces of artwork were submitted. A painting by Buob was among 50 pieces of artwork selected out of more than 1,000 submissions for the 61st Annual Delta Exhibition at the Arkansas Arts Center in Little Rock in May of 2019.
"Cynthia is a talented artist and an excellent instructor," EMCC Dean of Instruction for the Golden Triangle campus Dr. Michael Busby said. "She continually strives to hone her craft and is an inspiration to the students she teaches."
Visit Buob's website at https://cynthiabuob.com/artist for more information about her work.