APAC MISSISSIPPI, INC., DONATES ASPHALT ROLLER TO EMCC
News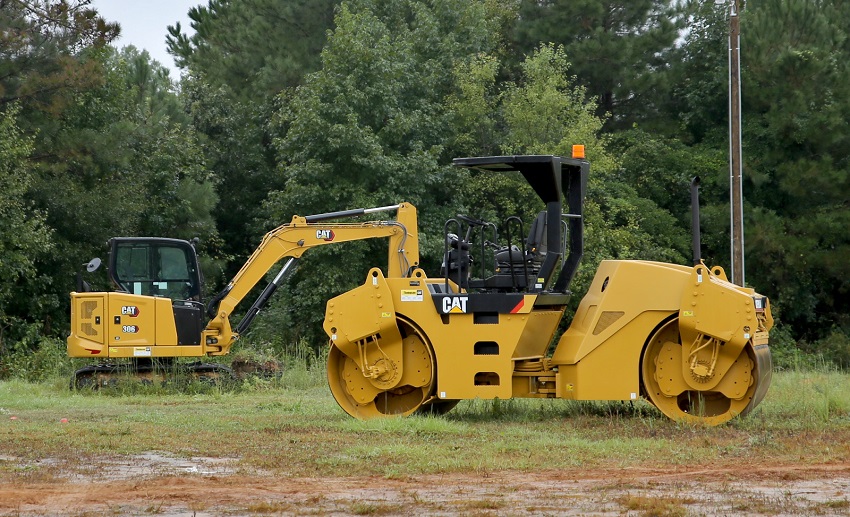 September 29, 2021
APAC Mississippi Inc., an asphalt paving and construction materials company, donated a refurbished Caterpillar asphalt roller to East Mississippi Community College that will be used to teach students enrolled in the college's Heavy Civil Construction program.
"I can't thank APAC enough for this very generous donation and the support they have given us for this program," EMCC Vice President of Workforce and Economic Development Dr. Courtney Taylor said. "The asphalt roller donated by APAC Mississippi is a very costly piece of equipment that is like brand new. This will allow us to provide training we would not have otherwise been able to do."
The Heavy Civil Construction program is a 10-week training program in the safe operation of heavy machinery that alternates between EMCC's Scooba campus and The Communiversity. Industry experts sit on advisory committees for the program at both locations and APAC Mississippi has representation on both committees.
"We strive to produce quality aggregate and asphalt mixture for the Mississippi market," APAC Mississippi Inc., Engineering Services Manager James Williams said. "To accomplish our goals, a well-trained staff is necessary. The partnership between APAC and EMCC has resulted in providing well trained students who have the potential to make an immediate impact on our industry. We view this donation as an investment into the next generation of highly trained individuals in our industry."