SMART ASSET RANKS EMCC 12TH IN NATION IN 'BEST COMMUNITY COLLEGES IN THE U.S.'
News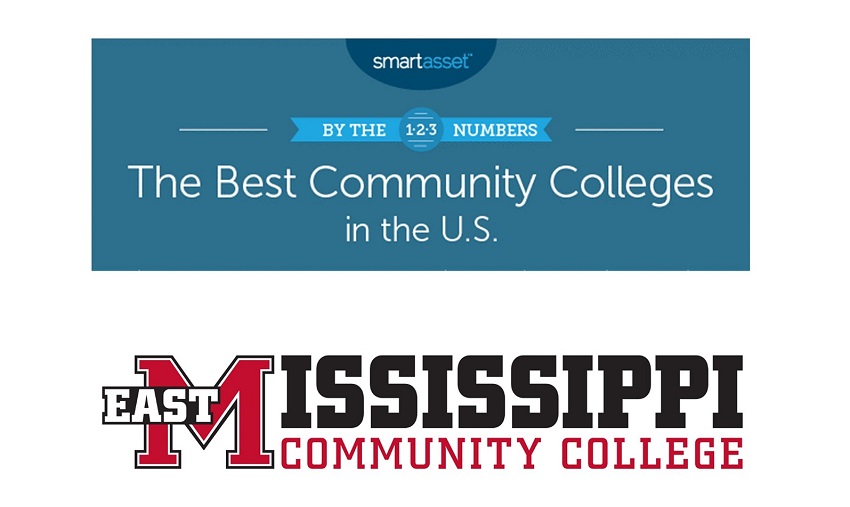 July 26, 2020
SmartAsset ranked East Mississippi Community College 12th in the nation in "The Best Community Colleges in the U.S. — 2020 Edition."
SmartAsset analyzed more than 800 community colleges for the annual report that compares graduation and transfer rates, student-to-faculty ratios and the cost of in-state tuition and fees, according to the report.
This is the fifth year in a row EMCC has made the annual list, placing in the Top 10 during the four previous years. Last year EMCC Placed No. 8 on the list and ranked No. 5 in 2018, No. 3 in 2017 and No. 8 in 2016.
"Students who come to East Mississippi Community College are getting a quality education that is as good as any offered anywhere in the nation," EMCC President Dr. Scott Alsobrooks said. "They can leave here ready to enter the workforce or well prepared to continue their educational journey at a four-year institution. Just as important, when our students graduate from EMCC, they leave here with little, or in some cases no, student debt."
According to research.collegeboard.org, the average in-state tuition for community colleges during the 2018-2019 school year, excluding room and board, was $3,630, while the average in-state undergraduate tuition at a public four-year institution was $10,440. The average tuition at a private, non-profit four-year institution was $35,680, according to the research.collegeboard.org website. EMCC's annual in-state tuition and fees for the 2018-19 school year was $3,440, according to the SmartAsset report.
According to a Feb. 3 article in Forbes titled "Student Loan Debt Statistics in 2020", more than 44.7 million U.S. residents owe a collective $1.6 trillion in student loan debt, with an average loan amount of $32,731.
The comparison data SmartAsset used to compile the rankings was obtained through the National Center for Education Statistics' Integrated Postsecondary Education Data System for the 2018-19 school year, which is the latest year for which the information is available, according to the report.
Of the community colleges that ranked in the Top 25 on the list, only five had higher graduation and transfer rates than EMCC, where 82 percent of students completed their studies or transferred to a four-year institution, the report states.
Read the SmartAsset report here: https://bit.ly/3jy2Mud