REGISTER NOW FOR EMCC'S WINTER, SPRING TERM CLASSES
News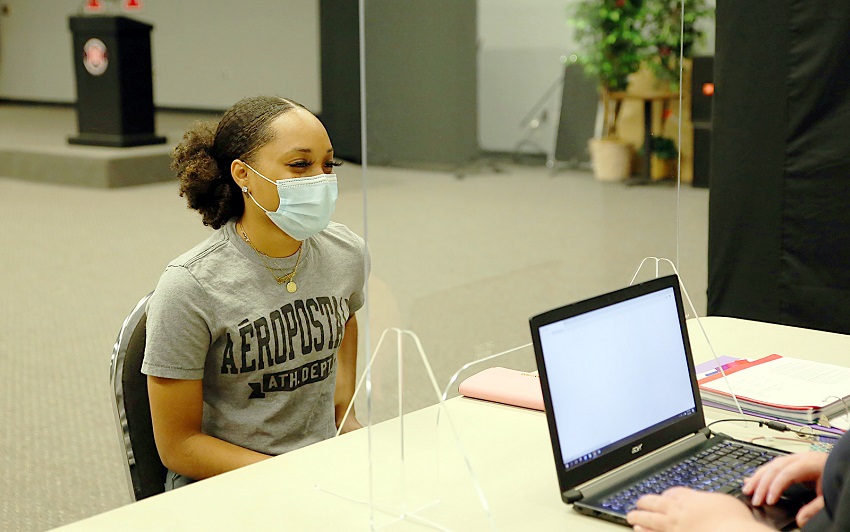 October 16, 2020
Registration began Monday, Oct. 12, for East Mississippi Community College's winter term 2020 and the spring term that begins in January of 2021.
Plans are to resume in-class instruction for the spring semester, but the college will continue to monitor the novel coronavirus pandemic and may shift to a virtual delivery of classes at the beginning of the term if it is deemed necessary to protect the health of students, faculty and staff.
Current students can register online or find out who their advisor is through their LEO account. Students are asked to contact their advisor by email to schedule a telephone or video conference if they need assistance with registering. Students will need to include their full name and date of birth in the email to help advisors access their records.
Students who choose to self-register can use the student planning guide available here: Student Planning Guide
For general advising questions, email advising@eastms.edu.
New students can apply online at www.eastms.edu. Click on the "Prospective Students" tab. Newly admitted students will be contacted by an advisor to prepare their schedules and provide JourneyEAST orientation information.
EMCC will offer a full spring term and two spring intensive terms at the Golden Triangle and Scooba campuses, and online. Here is a link to a schedule of classes: http://bit.ly/2U1UrpT
The winter term for traditional classes begins Dec. 14, 2020 and ends on Jan. 8, 2021. The full spring terms begins Jan. 11 and ends May 3. Spring Intensive I term begins Jan. 11 and ends March 3. Spring Intensive II term begins March 8 and ends May 5.
The short-term eLearning winter term runs from Dec. 21 to Jan. 8. The full spring 2021 eLearning classes begin Jan. 19 and end April 30. The Spring Intensive I term for online classes begins Jan. 19 and ends March 12. The elearning mini term begins Jan. 19 and ends Feb. 12. The online Intensive II term begins March 15 and ends May 7. Tentative plans call an additional online term that runs from Feb. 15 to March 12. For information about specific online courses, call Coranette Square at 662.476.5347.
Need information about classes on the Golden Triangle campus? Call the Counseling Center at 662.243.1925. For more information about classes on the Scooba campus, call Kimberly Rush at 662.476.5048 or Renyetta Johnson at 662.476.5088.