EMCC NAMES TAMMIE HOLMES AS CFO
News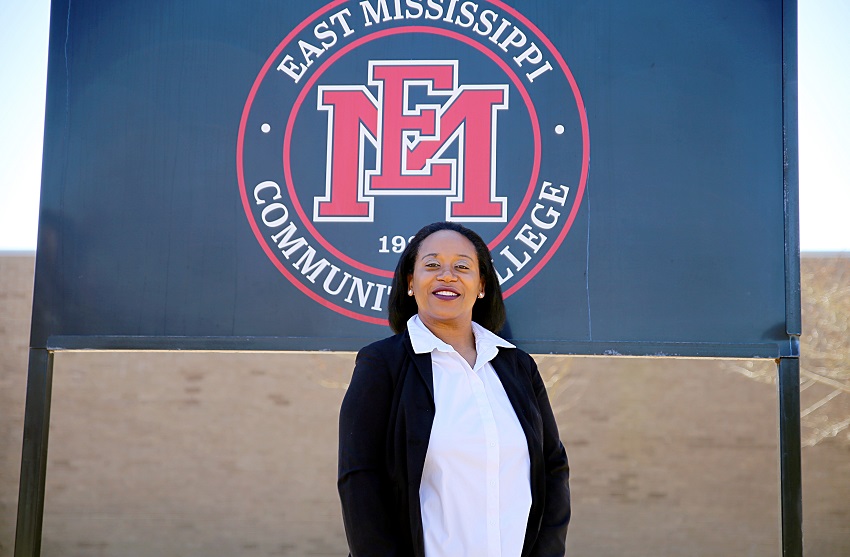 March 6, 2020
Tammie Rena Holmes will serve as East Mississippi Community College's chief financial officer. She will replace Melissa Mosley, who has served in that position and is retiring at the end of the spring term after 23 years of service to EMCC.
Holmes, who began working for EMCC on Feb. 24, will analyze and manage the financial condition of the college, oversee the college's financial planning process in consultation with the president and implement risk management strategies.
"We are delighted to have Tammie on our team," EMCC President Dr. Scott Alsobrooks said. "She will be a tremendous asset to the college and will be a key driver of our commitment to ensuring sensible spending that aligns with our core mission as an educational institution."
Holmes brings more than 22 years of financial management experience within the education and manufacturing sectors to the position. Most recently she served as the chief financial officer for the Columbus Municipal School District.
In addition to in-depth experience in accounting and tax preparation, Holmes has expertise in public policy, operations and constituent engagement she garnered during an eight-year stint as mayor of the Town of Brooksville. She has also served for the past three years as an adjunct instructor for Southern New Hampshire University.
"I am excited to be a part of the EMCC team," Holmes said. "I believe sound fiscal management will be key to the college's continued success in creating opportunities for the students it serves and in being an innovator of economic development for our community."
Holmes holds a Bachelor of Science degree in Business Administration and Accounting from Rust College and a master's degree in Business Administration from Mississippi State University.
She resides in Columbus with her son, Gary. Holmes is an active member of the St. John Full Gospel Baptist Church in Macon, the Rotary Club of Columbus and Alpha Kappa Alpha Sorority, Inc.