EMCC STUDENT AWARDED MUW ART SCHOLARSHIP
News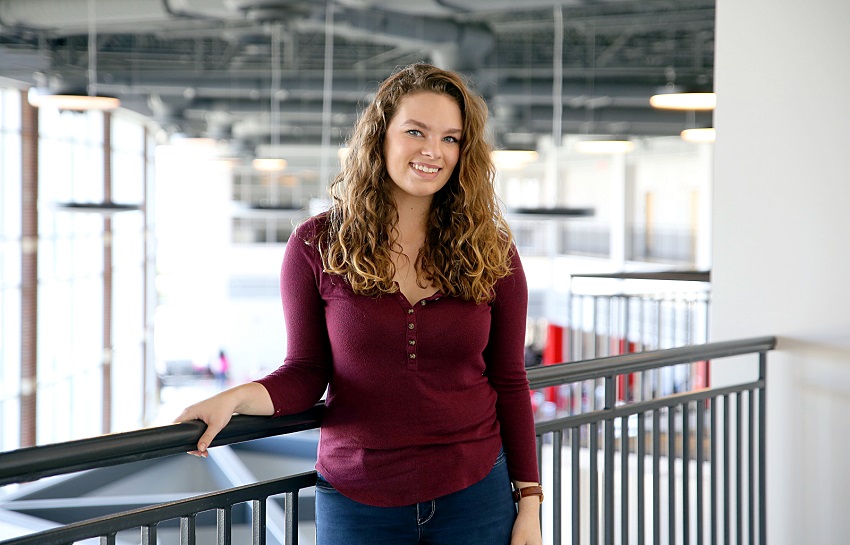 February 26, 2020
East Mississippi Community College art major Evey Lowrimore has been awarded a $1,000 scholarship by Mississippi University for Women's Department of Art & Design.
"As far as I know, this is the largest scholarship awarded by MUW to one of our art students," EMCC art instructor Scott Baine said. "We are really excited for Evey. She is a great student and has worked hard to hone her skills as an artist."
As part of the scholarship application process, Lowrimore had to present a portfolio of her work to members of MUW's art committee. She took 12 pieces of art to the Feb. 7 presentation.
"There were seven or eight people on the art committee," Lowrimore said. "The interview was more like a conversation and they made me feel very comfortable."
Following the presentation, Lowrimore was given a tour of MUW while the art committee reviewed her submitted pieces. When she returned from the tour, they offered her the scholarship on the spot.
"I am really excited," said Lowrimore, who graduates from EMCC in May.
She plans on studying Graphic Design at MUW, with a possible minor in Business Administration.
Lowrimore is a Crawford native and graduate of Starkville Christian School who has always been interested in art. She enjoys painting and drawing, but is most interested in a career as a graphic design illustrator.
"One thing I would like to do is design product labels," Lowrimore said. "To be able to apply art to every day household items has always interested me."
Lowrimore plans to attend graduate school after earning her bachelor's degree from MUW "just in case" she decides to teach.
Teaching runs in her family. Lowrimore's grandfather, Ernie Lowrimore, taught Drafting at EMCC and her grandmother, Diane Lowrimore, taught Computer Science. Those aren't her only ties to EMCC. Her father, Eric Lowrimore, earned a degree in Instrumentation from the college and her mother, Michael Lowrimore, is an associate director of Financial Aid on EMCC's Golden Triangle campus.
Her grandmother is also a graduate of MUW.
"There is a legacy scholarship for students who have family members who graduated from MUW and when I presented my portfolio, they encouraged me to apply for that scholarship and for another one that is based on your GPA," Evey Lowrimore said. "They were very nice."