EMCC TO CELEBRATE 'MIBEST WEEK' WITH ROUNDTABLE DISCUSSION
News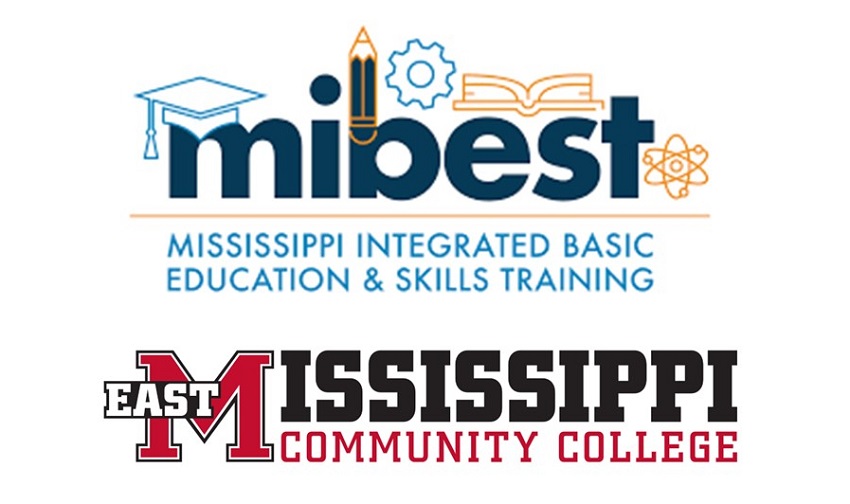 October 19, 2020
Employees with East Mississippi Community College's Mississippi Integrated Basic Education and Skills Training, or MIBEST, program will host a roundtable discussion Wednesday, Oct. 21, from 11 a.m. to noon at The Communiversity.
The event is intended to provide state and local leaders, along with business and industry partners, an opportunity to learn more about the MIBEST program, which helps low-skilled workers obtain training needed to transition into careers that will increase their earning potential.
MIBEST students, navigators, instructors and administrators will be on hand to provide information about the program. Space is limited. Reserve a spot here: https://bit.ly/2SW2amk
"Our main goal is to make people aware of our program and the services we offer," MIBEST Student Navigator Jeremy Tate said.
The event coincides with MIBEST Week, which runs Oct. 19-23. MIBEST is offered at community colleges statewide.
MIBEST is a national model aligned with the federal Workforce Innovation and Opportunity Act. In 2019, the Mississippi Community College Board and the Mississippi Department of Human Services partnered to continue the MIBEST program's focus on integrating technical skills within the High School Equivalency preparation classes.
Students enrolled in the MIBEST program must be residents of Mississippi who are at least 17 years of age and have dropped out of high school or possess low work skills. Among other things, the program under the umbrella of EMCC's Adult Education Launch Pad offers classes needed to prepare students to take the High School Equivalency test.
MIBEST offers the Smart Start Pathway, which includes WorkKeys assessments and basic skills in reading, writing and math, while providing students with employability training in topics such as good work habits and communicating effectively.
MIBEST students can enroll in credit classes at EMCC that lead to a certificate or associate's degree in select programs, or they can opt to enroll in short term noncredit programs.
The Adult Education component of the MIBEST program is offered at EMCC's Golden Triangle, Scooba and West Point campuses, as well as at Launch Pad East, which is located at the site of the former Greater Columbus Learning Center in Columbus.
Students who opt to take noncredit or credit technical courses will need to take those classes at the EMCC campus where they are offered.
For more information about the MIBEST program, call Tate at 662.243.1768 or the EMCC Launch Pad at 662.243.1985.