EMCC STUDENTS AMONG WINNERS IN MCCCWA COMPETITION
News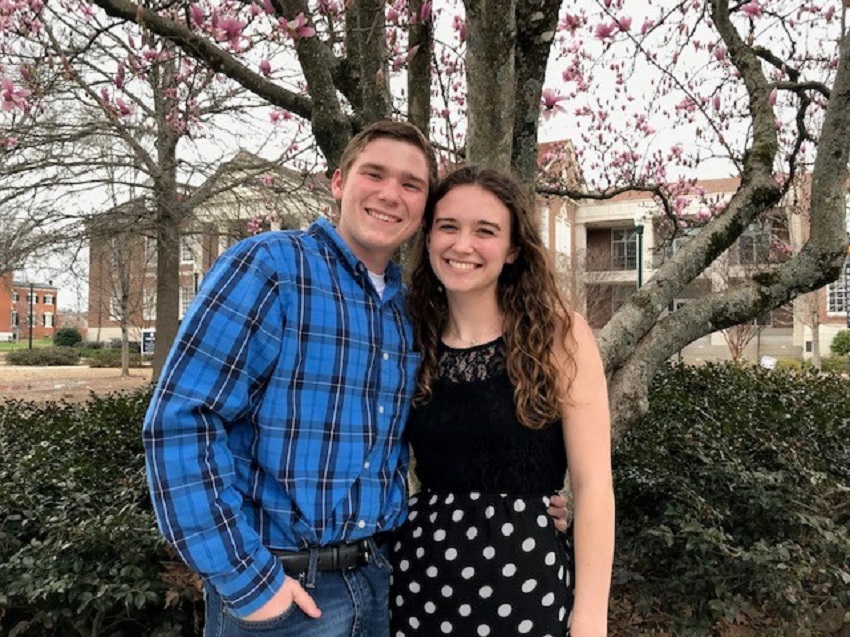 April 24, 2020
East Mississippi Community College students garnered two first place wins, one second place finish and an honorable mention in the Mississippi Community College Creative Writing Association's (MCCCWA) annual workshop and student competition.
River Rasmussen earned first place and an honorable mention in the Poetry category. Two EMCC students swept the top two spots in the Literary Essay category, with Belle Ferrebee taking first place and Justin Labonte earning second.
Students from community colleges across the state submit works for the annual competition in categories that also include Creative Nonfiction, Short Story and Dramatic Writing.
Rasmussen, a Columbus resident who graduated from EMCC last May, is attending Mississippi University for Women where he is seeking a double major in Psychology and English. The annual contest features works written during the previous calendar year and Rasmussen's poems were penned while he was enrolled at EMCC.
The first stanza of Rasmussen's winning poem titled "To A Man I No Longer Know" states:
He came through the side door long past dark.
His lips pursed tightly in disdain; his aimless gaze so unkind.
She was his bird and he was her cage.
Rasmussen said he has always enjoyed writing and has done so since he was a child.
"I stopped writing for a while when I was in high school and picked it back up in college," he said.
EMCC humanities instructor Marilyn Ford taught Rasmussen in Creative Writing I and II.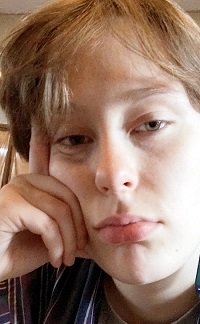 "River worked very hard to improve his craft," Ford said. "He really found his voice that second semester of Creative Writing II. It was a pretty remarkable journey to observe."
Ford said based on numbers for past years, there were likely between 100 to 150 entries in the poetry category this year.
"There are a lot of submissions and to take first place is a pretty big deal," she said.
Both Ferrebee and Labonte's essays examined the play "Tartuffe," a satire about religious hypocrisy written by the French playwright Molière.
Ferrebee's essay titled "Stand Up" examined the authors use of female characters to unmask an attempt by the play's main protagonist to swindle a family out of their money and possessions.
"I wrote about how it was interesting during this time period for that to happen because women were not viewed in the best light then," said Ferrebee, a Caledonia native who plans to earn a master's degree in speech pathology after graduating from EMCC. "So, for the author to use women in such a way was unheard of at the time."
Labonte also hails from Caledonia. He graduated from EMCC last May and is enrolled at the Mississippi University for Women where he is taking premed classes with an eye towards becoming a doctor.
In his essay titled "Religion in Tartuffe" Labonte examined the author's portrayal of religious figures.
"Not so much on Christianity itself, but more on the idea that at the time there were a lot of religious figures that were bathed in hypocrisy or were not in religion for the right or proper reasons," Labonte said.
Both Ferrebee and Labonte wrote the essays for assignments in EMCC humanities instructor Janet Mullen's World Literature II class.
"They are both the kind of students who excel in every class they take," Mullen said. "Their writing ability is among the best I have seen since I have been here at EMCC and I was really tickled they earned first and second place."
For the past three years, EMCC's literary magazine, "Syzygy" has taken top honors in the MCCCWA competition among in-house publications that were professionally bound. Judging for that category did not take place this year and as a result of delays caused by the coronavirus the publication will not be printed until later in the fall.
The annual MCCCWA convention in which student awards are presented was scheduled to take place April 24, but was canceled because of the pandemic.
"Although it is unfortunate that students will not be able to attend the awards ceremony this year, I am thankful that their efforts are still being recognized," said Ford, who is president of the Mississippi Faculty Association for Community and Junior Colleges. "I am also grateful for the support given to the arts and our students by EMCC and our administrators."