EMCC TO CONDUCT DECEMBER JOURNEYEAST ORIENTATION SESSIONS
News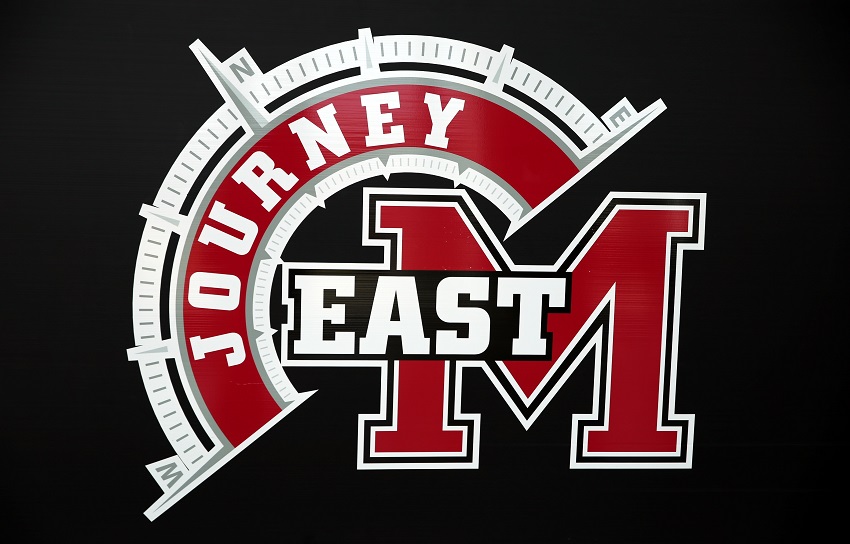 November 10, 2020
East Mississippi Community College will be conducting JourneyEAST orientation sessions on its Golden Triangle and Scooba campuses for new students who plan to enroll in the spring term that begins in January.
The Golden Triangle campus will host two JourneyEAST sessions Friday, Dec. 4, in the student union. The first session begins at 8 a.m. and the second session starts at noon. Students will need to attend a full session, which lasts about 3.5 hours.
There will be one JourneyEAST session on the Scooba campus beginning at 8 a.m. on Dec. 11 in Stennis Hall. A second session may be added if warranted.
Space is limited for all JourneyEAST sessions and attendees are encouraged to register in advance here: https://bit.ly/3n1OKC6
Students who have not taken a class at EMCC before are required to attend a JourneyEAST orientation session. This includes incoming freshmen, transfer students, nontraditional students and transient students who will only be taking a couple of courses at EMCC.
"We want all first-time students to attend these sessions," EMCC Dean of Students, Scooba Campus Tony Montgomery said.
JourneyEAST sessions include an overview of the college experience, scholarship and financial aid information, and tutorials on how to use Canvas and Student Planner. There will also be an opportunity for students to meet with an adviser and register for classes. Additionally, students will learn how to set up and use their student email and how to navigate LEO, the college's student portal.
There will also be a forum for parents who attend. Lunch will be provided, as will campus tours.
"We highly recommend students complete the online admission application so they can be accepted into the college prior to attending a JourneyEAST session," EMCC Dean of Students, GT Campus and Dean of Enrollment Management Dr. Melanie Sanders said. "This will allow them to go ahead and register for classes during their JourneyEAST session."
Visit the EMCC Admissions page online here: http://bit.ly/2Ri3Uoo
Those with questions about the JourneyEAST sessions can contact Golden Triangle campus recruiter Regan McFerrin (662.243.1974 or rmcferrin@eastms.edu) or Scooba campus recruiter David Williams (662.476.5346 or dwilliams2@eastms.edu).