EMCC NAMES DR. JAMES L. RUSH VP OF INSTRUCTION
News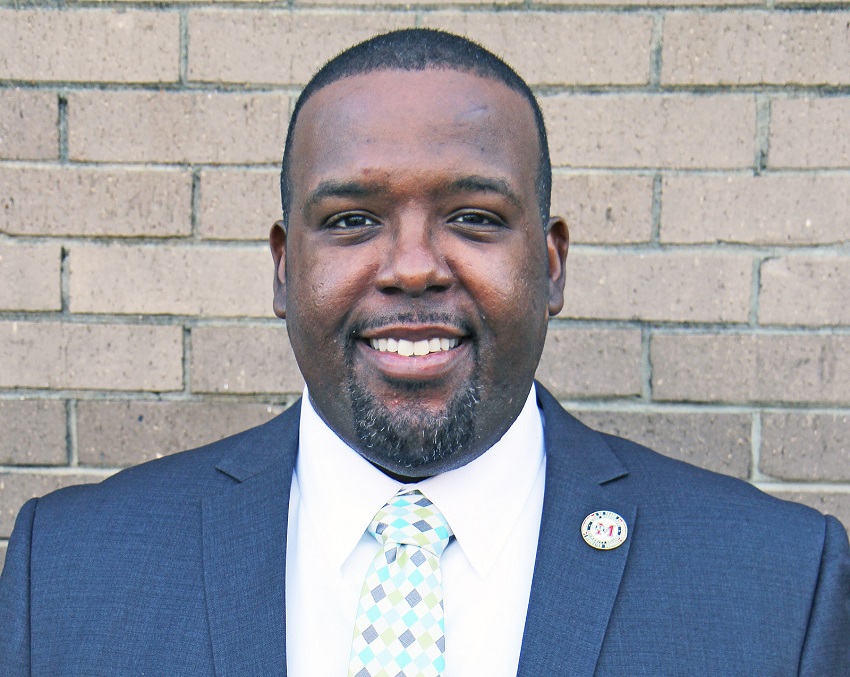 July 6, 2020
Longtime East Mississippi Community College employee Dr. James L. Rush has been named the college's vice president of instruction.
"James is a thoughtful leader who is committed to providing faculty the support they need to ensure the education our students receive is second to none," EMCC President Dr. Scott Alsobrooks said. "He is an asset to EMCC and I can't be more pleased to announce his promotion to this key position."
Rush, who assumed the position July 1, has served as interim vice president of instruction since December of 2019.
"One of my priorities over the next few months will be to work with my team to develop a strategic plan for our instructional department at EMCC," Rush said. "I believe the faculty, staff and administrators at EMCC are as good as any you will find anywhere in the world and I am thankful for the opportunity to work with them."
Rush has worn many hats at EMCC since he was first hired in January of 2007 as a Federal TRIO Programs student support service counselor/instructor. In addition to those duties, he also served the college as a GED instructor to inmates at the Kemper Neshoba Regional Correctional Facility.
In September of 2009, Rush accepted a position as an academic advisor/counselor. Additionally, from 2008 to 2014, he served as a resident supervisor of student housing on EMCC's Scooba campus.
In 2011, Rush was named as director of Instructional and Student Support Services. In July 2012, he was tapped to fill the position of associate/assistant dean of instruction. Since 2008, Rush has also taught as an adjunct Psychology and Life Learning Skills instructor.
Rush, who is a native of DeKalb, is a 2001 graduate of Kemper County High School and a 2003 and 2004 graduate of EMCC where he earned a double major in Microcomputer Technology and Business Administration. "I never dreamed when I was a student at EMCC that I would return later to serve at the college as a counselor, an instructor and a vice president," Rush said.
After graduating from EMCC, Rush earned a bachelor's degree in Business Administration with a focus in Management from the University of West Alabama. He also earned a Master of Science at UWA in Counseling/Psychology, with 18 additional credit hours in Education.
In May of this year, Rush was awarded a Doctor of Philosophy in Higher Education Administration from the University of Southern Mississippi.
He is a 2011 graduate of the EMCC Leadership Through Everyday Opportunities program and a Class of 2020 graduate of the Mississippi Community College Leadership Academy. He is a current fellow of the Community College Policy Fellows Program.
He is married to Kimberly Rush, who works at EMCC as a counselor. The couple has three daughters: Morgan, 4, Mabry, 2, and Makenna, 14 months. When they aren't working, Rush and Kimberly enjoy traveling and spending time together with family.
Rush said he is a proponent of life-long learning and continual improvement.
"I believe institution personnel have an obligation to make sure we are constantly evaluating how we can provide better educational services and expand partnerships," Rush said. "One of the things we need to ask is, 'How can we offer new programs and improve upon those we already have to best meet the needs of our community, industries and students?'"