EMCC OFFERING NEW HEAVY CIVIL CONSTRUCTION PROGRAM
News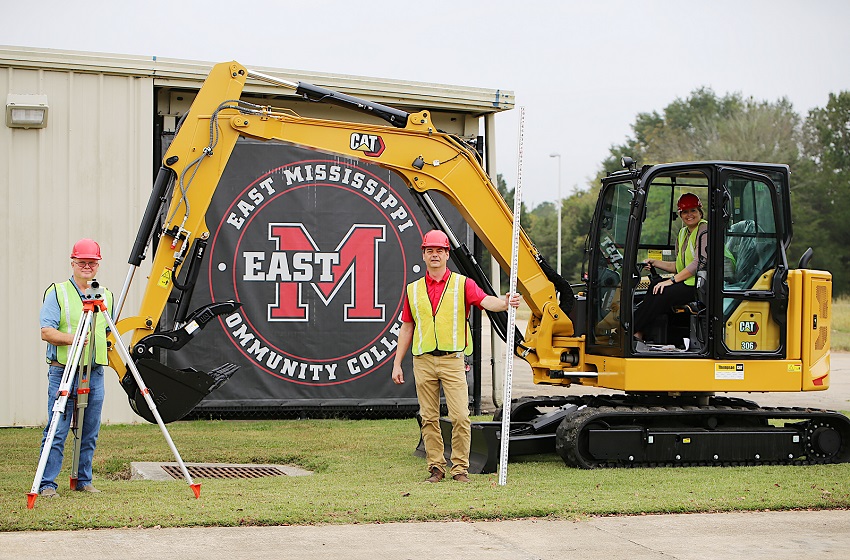 October 29, 2020
A new program which guarantees participants a job interview in the construction industry upon completion is set to debut in January 2021 at The Communiversity at East Mississippi Community College.
Heavy Civil Construction, a 12-week, non-degree program with classes beginning Jan. 11, 2021, can bridge the gap between those seeking skills to go to work and employers in the Golden Triangle area and beyond.
"This program was developed in close partnership with our local employer partners and we feel like this will provide a great avenue for our community to explore the construction industry," Dr. Courtney Taylor, Executive Director of The Communiversity and Workforce Development, said. "We are really excited about this program and the additional training path for our community."
Taylor said the course is an accelerated program with students slated to be in class Mondays through Thursdays, from 7:30 a.m. until 4 p.m., from Jan. 11 until April 1.
Students will learn a variety of construction-related skills, with job-preparedness first in mind behind the instruction.
"Our students will be able to walk on a job site with knowledge of the different types of equipment and how to be safe in the work zone and on the equipment," Program Manager and Lead Instructor Michael Duke said. "The students will learn construction math, how to read civil drawings and general equipment operation."
The cost of the 12-week course is $2,250, and scholarships are available.
The course will employ both heavy equipment and simulators to safely instruct participants on the operations of heavy equipment. Students will learn about various types of equipment used in horizontal construction, safety precautions and the fundamentals of equipment operation.
Participants will learn how to conduct site work operations using equipment such as bulldozers, excavators, utility tractors, motor graders and more. Among other things, students will also learn how to identify and work with various soils as well as the mental and physical requirements of working alone and on a team to solve problems.
"The Heavy Civil Construction program is a win-win for everyone involved," EMCC Workforce and Dean for the Manufacturing, Technology and Engineering Division Joe Cook said. "Industry partners have driven the development of this program for their skills and employment needs along with career opportunities available for individuals after successful completion."
Open-house sessions for business and industry partners and the general public alike are planned for Friday, Dec. 11, at The Communiversity at EMCC.
The business and industry portion of the open house will run from 8:30 a.m. until 10:30 a.m., with an open house for prospective students, parents, counselors, etc., to begin at 10:30 a.m. and run until noon.
For more information on EMCC's new Heavy Civil Construction program, please email workforce@eastms.edu or call 662.243.1803. For more information on the Dec. 11 open house events, please email Kim Miller at kmiller2@eastms.edu.