EMCC CAFB EXTENSION EYES POSSIBLE RETURN TO NORMAL OPERATIONS
News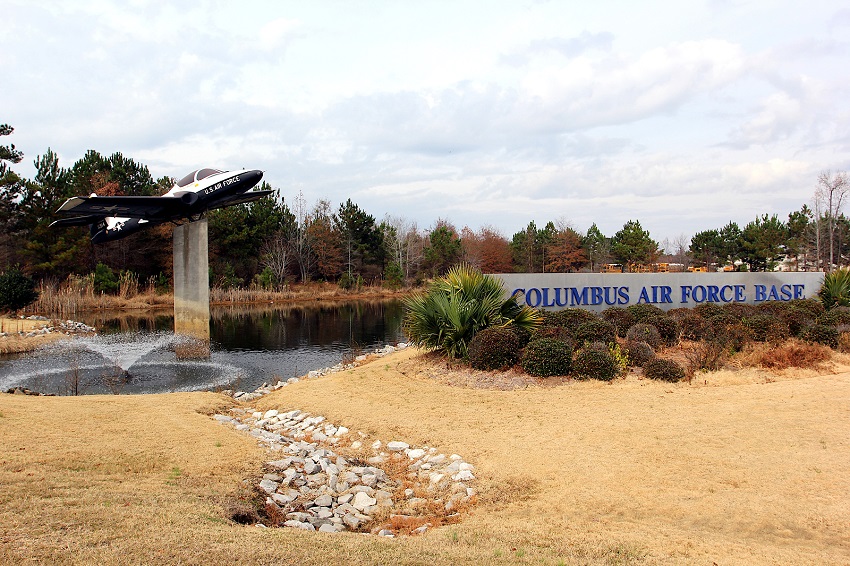 June 30, 2020
Tentative plans are in the works for East Mississippi Community College's Columbus Air Force Base Extension to resume in-class instruction for the fall term that begins Aug. 17.
Like all community colleges in the state, EMCC transitioned campus classes to online March 23 to comply with social distancing guidelines necessitated by the novel coronavirus.
"We hope to offer both traditional and online courses at the base for members of the military and their families, but we are waiting on final word from base officials to determine if in-class instruction will be allowed," EMCC CAFB Extension Director Sonya Bridges said. "If we are not able to offer in-class instruction, the online courses will still be available."
Prior to the novel coronavirus, members of the community who reside near the base could also take classes at EMCC's CAFB Extension. Since the outbreak, however, access to the base has been limited to Department of Defense ID cardholders, according to a statement on the CAFB website that was last updated June 26.
"We don't yet know if base access will still be limited in the fall," Bridges said. "If it is, members of the general public won't be able to take in-class instruction at the base but they can sign up for online classes."
In addition to the regular fall term classes, plans are in the works to offer Fall Intensive 2020 classes, which take eight weeks to complete. In-class instruction for those classes are also pending approval, as are noncredit Work Study Skills and ACT workshops offered to the military as part of community outreach efforts.
In March, Bridges, EMCC President Dr. Scott Alsobrooks and the college's mascot, Leo the Lion, joined forces with the base library to host a celebration of the birth date of Dr. Seuss attended by members of the military and their children.
"One of the things we would like to do is increase our community outreach efforts at the base," EMCC Associate Dean of Instruction for the Golden Triangle campus Cedric Gathings said. "We are looking at adding additional workshops and are considering possible events and activities we can host."
Courses that will be tentatively offered at the base during the regular Fall 2020 term are English Composition I or II, and Intermediate Algebra. Eight-week classes tentatively scheduled for the Fall 2020 Intensive term are Biology I, Public Speaking, College Algebra and American History I.
To register, email Bridges at sbridges@eastms.edu, or visit www.eastms.edu and click on the "Admissions" tab. When signing up for classes, select Columbus Air Force Base in the "location" menu.