EMCC STUDENTS EXCEL AT DECA COMPETITION
News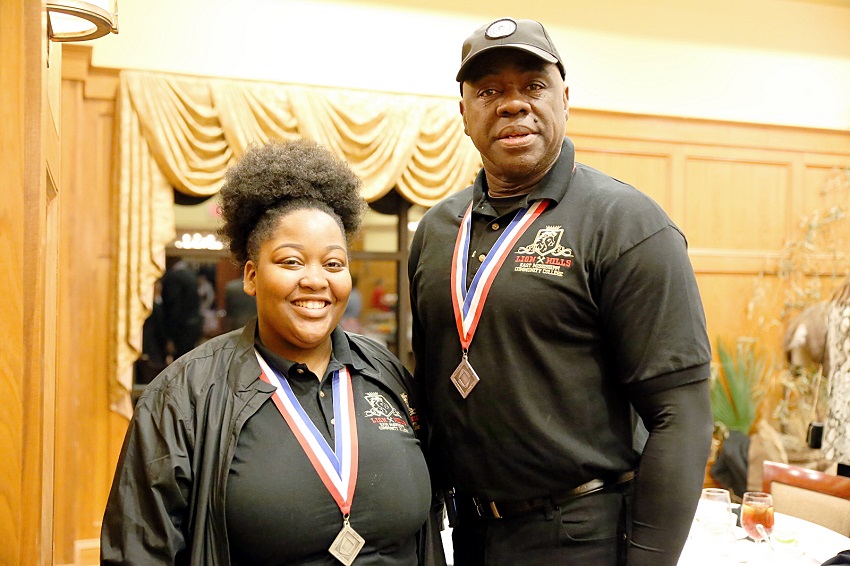 March 20, 2020
Two East Mississippi Community College students earned first place in the Mississippi Collegiate DECA 2020 Career Development Conference that took place Feb. 26-28 at Mississippi State University's Meridian campus.
Five other EMCC students placed in the competition. All seven of the EMCC students who competed at the state competition qualified to advance to the Collegiate International Career Development Conference that was scheduled to take place in Atlanta in April, but has since been canceled because of concerns over the coronavirus.
"I am proud of our students who worked hard to prepare for the state competition," said Shannon Lindell, who is EMCC's director of Food and Beverages and Culinary and Hospitality Education at Lion Hills. "It is unfortunate that the international competition was canceled but it is understandable given the current situation. That does not take away at all from the fact that our students qualified to compete at the event."
Students majoring in career technical fields from colleges across Mississippi participated in the state competition in Meridian. Each year, winners at U.S. state competitions and those held in foreign countries compete for international championship titles at the International Career Development Conference.
EMCC sophomore Herman Peters of Columbus took first place in the Hotel and Lodging category at the Mississippi DECA competition. Sophomore Brianna Tate, also of Columbus, earned first place in the Travel and Tourism category.
Peters, Tate and EMCC freshman Chantal Edwards earned second place in the team category of Advertising Campaign.
Students who earned third through sixth place finishes medaled in the competition and also qualified to compete at the international event. The EMCC students who medaled at the state competition are all freshmen. They are:
Edwards of West Point and Mysheria Patterson of Starkville, Business Ethics
Madison Dodd of Starkville, Human Resource Ethics
Brittany Jackson of Columbus, Retail Management
Zavier Minor of Columbus, Restaurant and Food Service Management
Both Peters and Tate competed at the state DECA competition last year and qualified to compete at the international event, which was held last April in Orlando. Peters took second at the 2019 state competition in Hotel and Lodging and was among a team of three EMCC students who earned third place in Culinary Arts. Tate earned second place in Travel and Tourism last year.
"Both Herman and Brianna moved up to first place in the competition this year," Lindell said. "Having an extra year to prepare really helps. Now, our freshmen are really excited and motivated to go back and compete again next year."
Peters, who is working on an Associate of Applied Science degree in Hotel & Restaurant Management, said during this year's competition, he was presented with a scenario in which customers trying to check into a hotel during the peak tourism season were experiencing long wait times.
He had a half hour to come up with a solution and present it to a judge, who was a manager at an area hotel.
"I was acting as a consultant for the hotel and one thing I recommended was the implementation of online signup for customers," Peters said. "I also advised them to create an app and a loyalty program where people with a high level of loyalty did not have to go to the front desk. They could just check in from the app and go straight to their room."
Peters said at last year's national competition, he met with representatives from large hotel chains, such as Ritz-Carlton.
"It is a great event for networking and I am going to work really hard to qualify to attend next year's international competition," Peters said. "I am really excited about that."
There are other benefits to the DECA competitions, Lindell said.
"DECA is an internationally recognized organization and winning at these competitions is something our students can put down on their resumes," Lindell said. "It also opens doors for internships and is a great way for the students to connect with their peers and compare and contrast their learning experiences."