EMCC ART INSTRUCTOR'S WORK CHOSEN FOR ESTEEMED EXHIBITS
News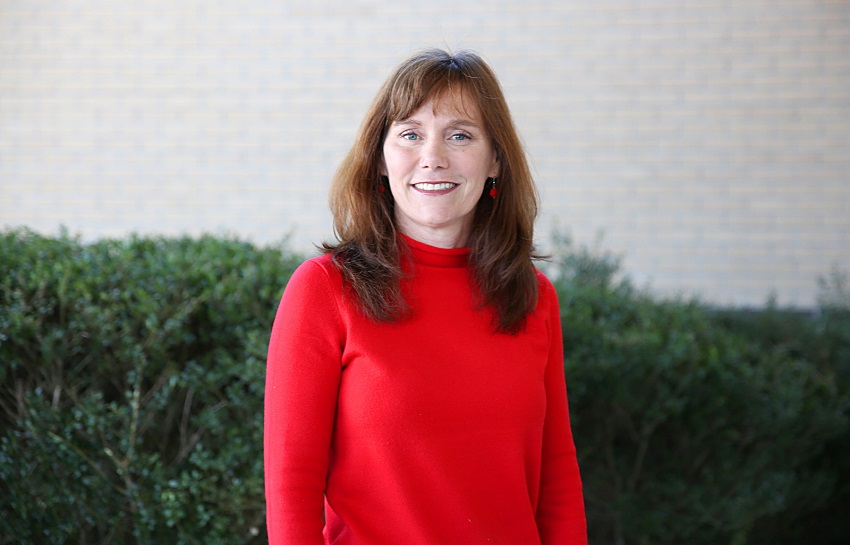 January 10, 2020
Works by East Mississippi Community College art instructor Cynthia Buob have been selected for inclusion in two prestigious juried art exhibits.
One painting and a drawing by Buob were chosen among entries from across the U.S. for display in The Art of Hope exhibit, which runs from Jan. 20 to Feb. 28 at Mississippi State University's Cullis Wade Art Gallery in Starkville. A reception will take place Jan. 31.
One of Buob's drawings was also selected for inclusion in the 11th Annual Drawing Discourse Exhibition sponsored by the University of North Carolina Ashville. The exhibit will run from Jan. 17 to Feb. 22 at the Holden Gallery on the campus of Warren Wilson College in Swannanoa, N.C.
Artists from five countries submitted 1,053 drawings to the international juried art exhibit in North Carolina and a drawing by Buob titled "Kate" was among 44 works selected for display. Buob said she is looking forward to attending a Jan. 17 reception for the exhibit.
"It will be fun and I am anxious to see what other artists are doing," Buob said. "I hope to learn new things."
Artwork by Buob has garnered other regional recognition. More than 1,000 entries by 408 artists were submitted to the 61st Annual Delta Exhibition and a painting by Buob was among 50 pieces of art included in the exhibit that ran from May 3 through June 20 last year at the Arkansas Arts Center in Little Rock.
Buob also earned "Best of Show" honors during the 2019 Meridian Museum of Art Bi-State Competition for her oil painting titled "Audrea" of former student Audrea Powell. Buob earned $1,000 for "Best of Show" and the Meridian Museum of Art featured her artwork in an exhibit that took place last October and November.
While Buob is appreciative of the prizes she has earned for her artwork, she said it is the shows like the one at the Meridian Museum of Art that are the most rewarding.
"The shows motivate me to create new pieces of art so I can have a body of work available," Buob said.
Cedric Gathings, associate dean of instruction for the Golden Triangle campus, said the recognition Buob has received is well earned.
"Cynthia is not only a talented artist but she is also an exceptional instructor who motivates her students to excel and believe in themselves," Gathings said.