SCHOLARSHIPS AVAILABLE FOR SCOOBA CHORAL GROUPS
News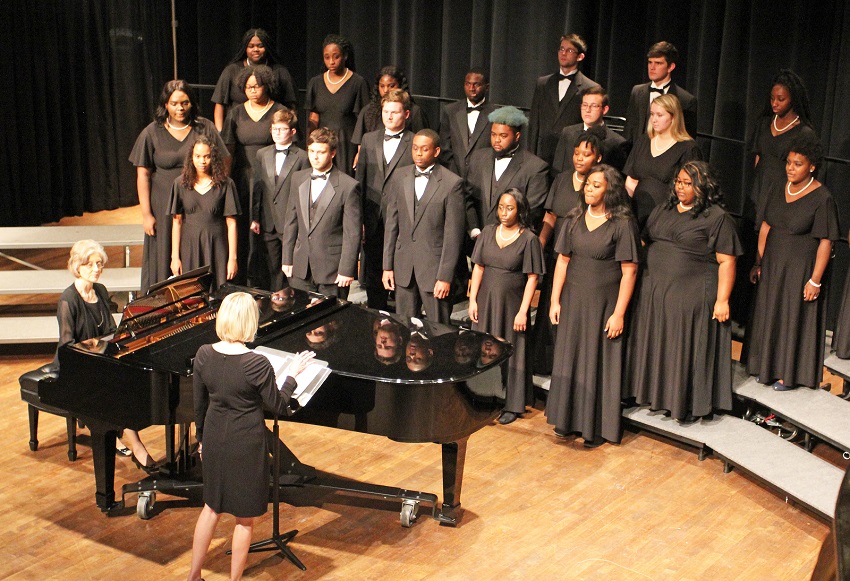 March 26, 2020
Scholarships are available for East Mississippi Community College's Scooba Concert choir, Reflections and Music Theater.
Scholarship applications can be filled out online here: https://bit.ly/3boFUbN
Those who fill out the application will be contacted to schedule an audition, which will be offered through Zoom's remote conferencing services. No advance preparations for the auditions are required and participants will be guided through the process.
For answers to questions about the process, email EMCC Director of Choral Activities Dr. Lorrie Stringer at lstringer@eastms.edu
Concert Choir is EMCC's largest ensemble and generally performs at more formal events, such as the college's Homecoming banquet, Christmas Celebration, and the MSU Riley Center's Community College Festival.
Reflections is a smaller, select group that performs contemporary a cappella music in a vocal jazz style. Students in Reflections serve as section leaders in the Concert choir.
Music Theater takes place in the spring. Students are involved in all aspects of putting together a musical: singing, acting, dancing, costumes, props and set design.