EMCC DISBURSING ABOUT $1.7M IN CARES ACT FUNDING TO STUDENTS
News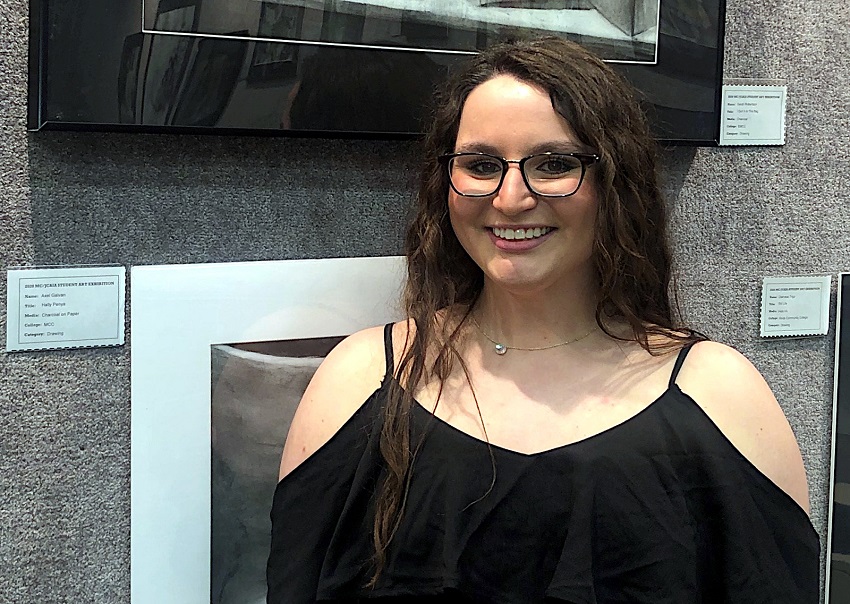 May 21, 2020
East Mississippi Community College freshman Sarah Robertson wasn't expecting to receive $900 from the college in emergency relief funds provided to students impacted by the novel coronavirus.
Friends and cousins of Robertson who attend universities in Mississippi and Alabama each received about $500 from those institutions through federal Coronavirus Aid, Relief, and Economic Security (CARES Act) funds.
"I thought I would get the same amount they got," said Robertson, an art major and Crawford native who resides in Starkville. "I was really surprised when I got $900, which is great. I am a work study student and my hours have been cut so this will help fill that gap so I can pay my rent."
EMCC received approximately $1.7 million through the CARES Act to disburse to students to counter any economic hardships they may have experienced because of the global pandemic and a subsequent shift from in-class instruction to online classes.
"We understand it is a difficult time due to COVID-19, and EMCC is committed to helping our students continue on their educational journey," EMCC Golden Triangle Dean of Students/Dean of Enrollment Management Dr. Melanie Sanders said. "We are excited that the CARES Act will provide necessary funds to our students, which will assist them in meeting personal needs while encouraging them to reenroll with us to continue their education."
Some $14 billion was earmarked for U.S. higher education institutions through the CARES Act, a $2 trillion economic assistance package approved by Congress to help to American workers, businesses and municipalities during the pandemic.
Educational institutions were awarded funding based on student enrollment.
EMCC distributed $525,750 of its $1.7 million in federal funds to about 640 students on May 18. Another 930 students who appear to be eligible either did not complete the institutional CARES application process or provided incorrect information on the application that was submitted.
"We are contacting those 930 students again and asking that they complete the application," EMCC Director of Financial Aid Garry Jones said. "We believe we will wind up with a total of about 1,570 students who qualify to receive the money."
Hopes are to disburse an estimated $740,000 to those students on June 2.
The amount of money awarded to students was based on the number of credit hours they were enrolled in before the pandemic shut down college campuses across the state.
EMCC students taking 1-6 credit hours received $150. Those with 7-10 credit hours got $300, while those enrolled in 11-14 credit hours were given $600. Students taking 15 or more credit hours received $900.
"That money goes directly to the students," Jones said. "It is not to be applied to anything on their bill. It is their money to use for expenses related to the disruption they have experienced due to the coronavirus."
Remaining CARES Act funding will be available to EMCC students who enroll in summer classes and meet requirements outlined by the U.S. Department of Education. Among other things, the students must fill out an EMCC CARES Act application, must have completed a Free Application for Federal Student Aid, and must be Title IV eligible.
"We are glad we can help our students out monetarily," Jones said. "I can't imagine what some of our students have gone through with either them or their parents losing their jobs or being laid off because of the coronavirus."