BCBS OF MISSISSIPPI FOUNDATION GRANTS FUND EMCC WELLNESS CENTER UPGRADES
News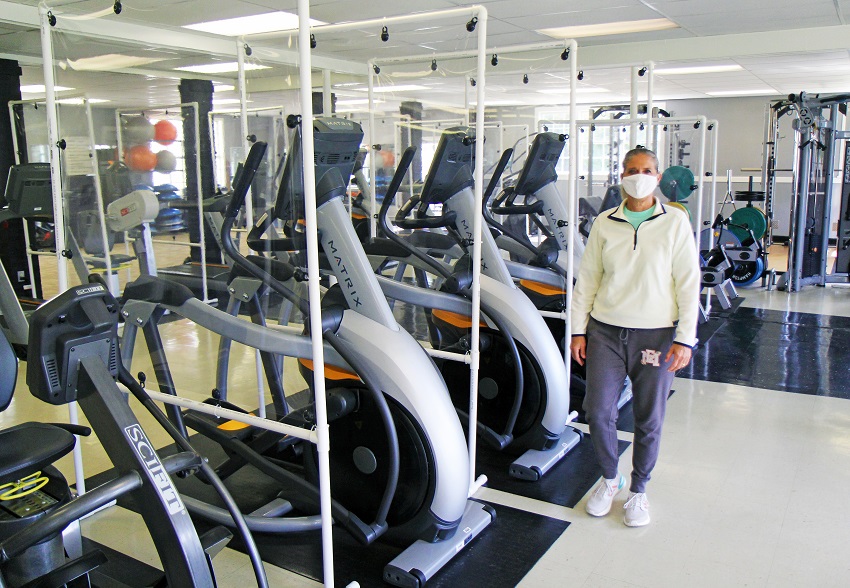 October 20, 2020
A three-period grant of nearly $600,000 has completely transformed the Wellness Center on the Scooba campus of East Mississippi Community College.
"This is not something EMCC could have invested in without the help of the Blue Cross Blue Shield of Mississippi Foundation," said Tony Montgomery, the dean of students for the Scooba campus. "There's just no way to express how grateful we are to them."
EMCC partnered with the Blue Cross & Blue Shield of Mississippi Foundation to fund the "Our Pride Making Strides Toward Optimal Health" initiative during the 2016-17 school year, when the first period of the grant provided physical fitness equipment and upgrades.
The second period of the grant came in the Fall of 2017, allowing EMCC to purchase stationary spin bikes and additional equipment and make two part-time Wellness Center employees full time. The third and final period of the grant concludes Oct. 31.
"It's really impressive to see how far the Wellness Center has come and it's such an asset to the college and the community," Montgomery said. "It's been a great addition to our campus. We're excited about not only maintaining what we have, but continuing to build on it as well."
Originally, a portion of the Period 2 grant was designated for outdoor fitness equipment. With the permission of the BCBS of Mississippi Foundation, that amount was instead earmarked for the LionFit project – an addition and expansion to the Wellness Center with a high-intensity, functional-fitness focus.
In all, $141,740 from Periods 2 and 3 of the grant included renovations, additions to both indoor and outdoor facilities, equipment and supplies for the LionFit expansion – which has been a big hit with those who use the facility, EMCC Director of Wellness Cathy Castleberry said.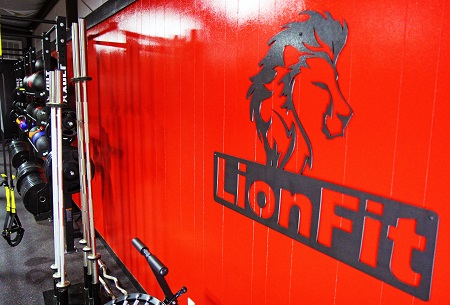 "It's been very popular and I think that will only grow as we continue to expand outdoors," said Castleberry, who is also a health and physical education instructor, the school's director of intramurals and the project director for the grant.
"The Blue Cross & Blue Shield of Mississippi Foundation is proud to partner with East Mississippi Community College to provide sustainable healthy initiatives that extend from the campus to the community," BCBS of Mississippi Foundation President Sheila Grogan said. "Through Our Pride Making Strides Toward Optimal Health and LionFit, individuals and families can take active steps to achieve and maintain healthy lifestyles."
After being temporarily closed during the COVID-19 pandemic, Castleberry said the Wellness Center is currently open to EMCC students, staff and faculty – with hopes of reopening to the community in the Spring of 2021.
"There will be concessions for those who were members when we shut down in the spring," she said. "Prior to the shutdown, our community numbers had been up and we hope to be able to get those people back in here as soon as we can."
In the meantime, the Wellness Center is averaging more than 30 student and faculty members throughout the course of each day. A number of safety precautions are in place – including hand sanitizer, temperature checks, face coverings, barriers between equipment and a limited capacity.
"I think that's a good number considering our limitations," Montgomery said. "It's truly been a blessing.
"This Wellness Center has probably been used more than anything on campus this fall. Obviously, we have not been able to have as many activities on campus, but this has been the one constant," he said. "Without the grant and this (LionFit) expansion, we would not have been able to have the numbers we've had."
In addition to the LionFit expansion, the Wellness Center is equipped with an aerobic exercise area and a large workout area, which includes treadmills, a climbing mill, elliptical machines, rowing machines, stationary bikes, a seated elliptical, upper body ergometer, power racks and weight training machines.
For more information on EMCC's Wellness Center or the new LionFit expansion, contact Castleberry by email at ccastleberry@eastms.edu or the Wellness Center by phone at 662.476.5035.
The Our Pride Making Strides and LionFit initiatives at East Mississippi Community College are in partnership with the Blue Cross & Blue Shield of Mississippi Foundation. The Blue Cross & Blue Shield of Mississippi Foundation has a vision for a healthy Mississippi and provides targeted grants to fund initiatives and programs to improve the health of Mississippians. Visit www.healthiermississippi.org to learn more about the Foundation and the Foundation's programs.