EMCC BARBERING AND COSMETOLOGY SERVICES AVAILABLE TO PUBLIC
News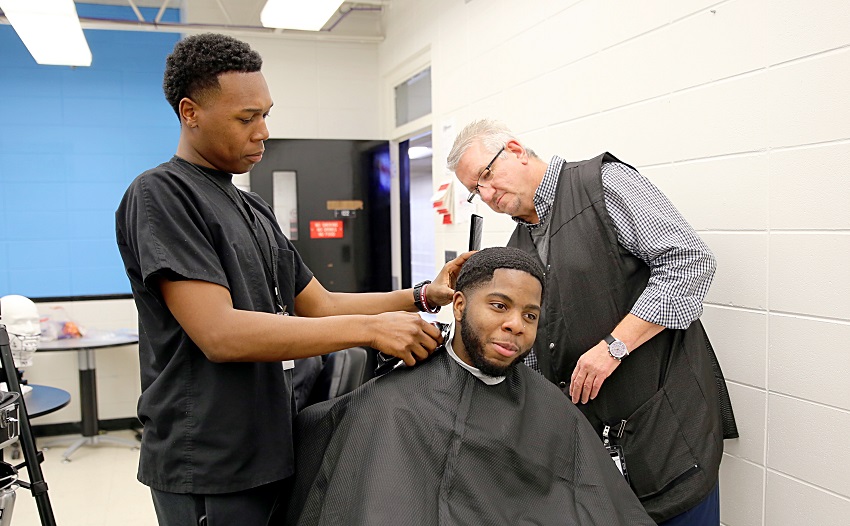 January 24, 2020
The Barbering and Cosmetology programs on East Mississippi Community College's Golden Triangle campus are offering haircuts, shaves and salon services to the general public at discounted rates.
The services are available Tuesdays, Wednesdays and Thursdays from 8 a.m. to 11 a.m. and from 1 p.m. to 3 p.m. Walk-ins are welcome but appointments are encouraged for chemical treatments, such as perms or hair relaxers.
Barbering services include facials, shaves and all types of haircuts, including fades and clipper cuts. The Barbering program, which is located in room 122 of the Douglas Building, is equipped with barber chairs, manicure and pedicure stations, and shampoo chairs.
Services in the Cosmetology program include facials, pedicures, manicures, various coloring techniques, as well as hairstyling, waves and straightening. The Cosmetology department, located in room 125 of the Douglas Building, mirrors a full-service salon, with a customer service desk, hair cutting and washing stations, and manicure and pedicure stations.
"While this is a great opportunity for the public to get a reduced rate, the real beneficiaries are our students," said David Long, who is over both the Barbering and Cosmetology programs. "The experience they gain by providing haircuts and salon services to the public is invaluable."
All services are performed under the supervision of Long or other instructors.
Cosmetology student Claire Henderson of Eupora said she enjoys working with the public.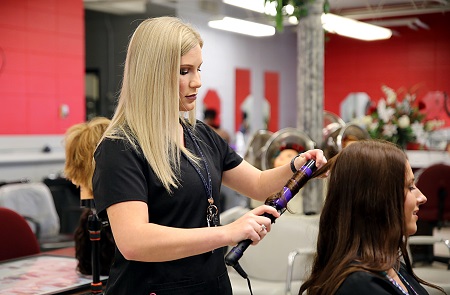 "It is great experience for us and the people who come in here know we are still students," Henderson said. "When you give them a service that is really great that they were not expecting, they really appreciate it."
Barbering student Tedarrious Barr of Crawford has been cutting hair for friends and members of his family. He is looking forward to working with the public.
"I am definitely ready to get that experience," Barr said.
Students in both the Barbering and Cosmetology programs must receive 1,500 hours of training before sitting for state exams and are in class for 40 hours a week for nine months. Classes for both programs began in August 2019 and the students are more than halfway through with their training.
A joint graduation ceremony for students in both programs will take place June 18. This will be the first graduates from EMCC's Barbering program, which was added last year.
"Our Barbering program really took off and the interest in our Cosmetology program has always been high," EMCC Associate Dean of Instruction Dr. Michael Busby said. "People are always going to need haircuts and salon services and there is a demand for our graduates."
To schedule an appointment with the Barbering program, call 662.243.1815. The number for the Cosmetology program is 662.243.1915.