EMCC WELDING STUDENTS AWARDED COMPETITIVE SCHOLARSHIPS
News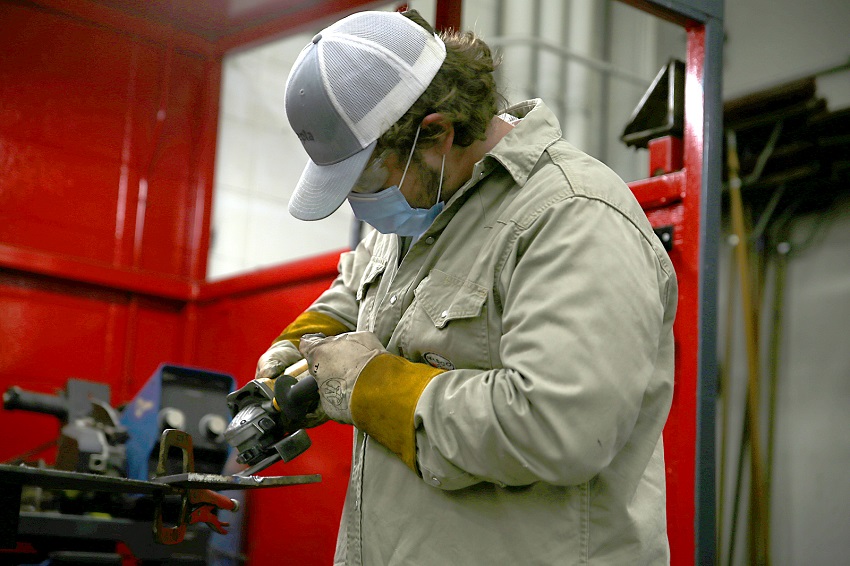 July 30, 2020
The American Welding Society (AWS) Foundation has awarded scholarships to three students enrolled in welding programs offered at East Mississippi Community College's Golden Triangle campus.
"I believe this is the first time we have had three AWS scholarship recipients at the same time," EMCC Welding Technology instructor Gary Gammill said. "We are absolutely thrilled any time our students receive a scholarship award from an outside organization."
Abigail Weaver of Columbus is the AWS Foundation's 2020-21 recipient of the $1,500 Saf-T-Cart Scholarship, which is dedicated to Jimmy Walker, Sr., the founder of Saf-T-Cart, a Clarksdale, Mississippi company that manufactures cylinder carts, truck beds and trailers, among other things.
Levi Mason of Columbus and Foley Daves of Carroll County, Mississippi each received $1,000 district scholarships from AWS.
Daves and Weaver will complete their EMCC Welding & Fabrication certificate this fall and plan to additionally earn an Associate of Applied Science degree from the college's Welding Technology program, in which Mason is enrolled.
"I was really excited when I learned I had been awarded the scholarship," said Weaver, a Greenville, South Carolina native who decided to attend EMCC after touring the college while visiting family in the area.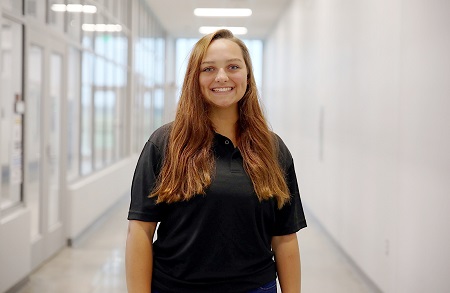 "I fell in love with the school and just kind of rolled with it from there," Weaver said.
The AWS Foundation awards hundreds of thousands of dollars in scholarships nationwide each year to students attending trade schools, community colleges and four-year universities. The application process for the competitive scholarships is rigorous.
"The American Welding Society is a great organization and as an educator I am grateful they provide these scholarship opportunities," Gammill said. "I would encourage students enrolled in a welding program to visit their website at aws.org and apply for available scholarships."
EMCC is located within the American Welding Society's District 8, which is comprised of north Mississippi, all of Tennessee and portions of Arkansas, Missouri, North Carolina, South Carolina and southern Kentucky.
AWS awards 10 scholarships of $1,000 for each of its districts and two of the 10 District 8 scholarships went to EMCC students — Daves and Mason.
"My classes at EMCC are going really good so far and I am learning a lot," said Daves, who drives 1.5 hours each way to attend school. "I chose welding because I have always enjoyed working with my hands and I don't like being cooped up inside. I can make pretty good money when I graduate and can work for myself."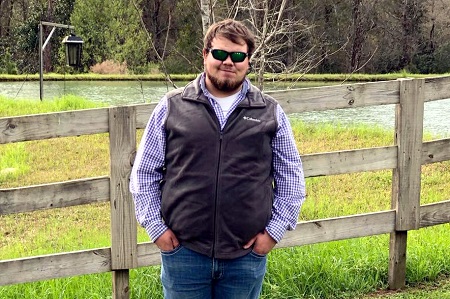 Mason's father is in construction and his grandfather owns an electrical business. He tried his hand in both those fields, but found he preferred welding.
"I started logging and there were things that would break down, "Mason said. "I would go get the welder and fix it. It was something I enjoyed doing and could see myself doing in the future."
EMCC offers a two-semester technical certificate in Welding & Metal Fabrication and a four-semester associate's degree Welding Technology at both the college's Golden Triangle and Scooba campuses.
For more information about welding programs offered at the Golden Triangle campus, contact Gammill at ggammill@eastms.edu, Cliff Sanders at jsanders@eastms.edu or Jonathan Morrison at jmorrison@eastms.edu. For information about welding programs at the Scooba campus, contact Shane McDaniel at amcdaniel@eastms.edu.