EMCC WELLNESS CENTER ACCEPTING FALL MEMBERSHIP APPLICATIONS
News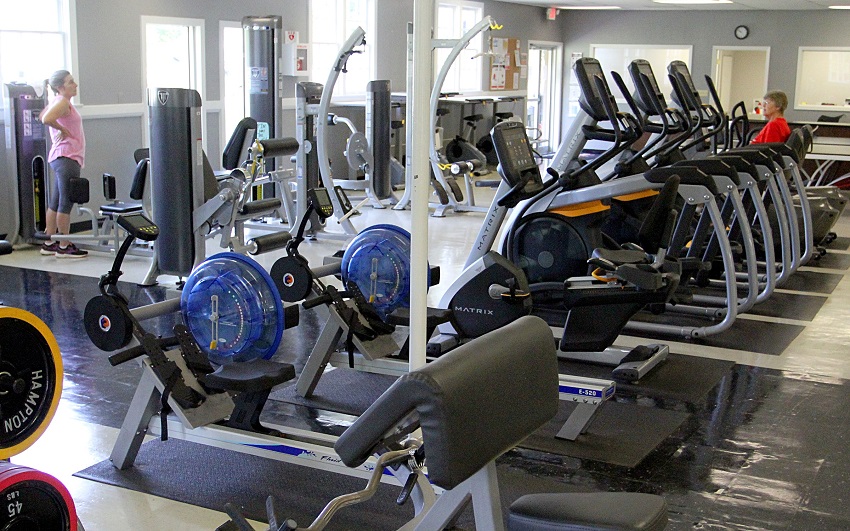 August 7, 2019
The Wellness Center on East Mississippi Community College's Scooba Campus is accepting applications from the public for fall memberships, which run from Aug. 19 to Dec. 12. The cost of the four-month membership is $120.
Application packets are available in the Wellness Center. The deadline to apply or renew memberships is Sept. 30.
Tentative Wellness Center hours are Monday through Thursday each week from 6 a.m. to 8 p.m., with 4:30 p.m. to 6 p.m. reserved for EMCC employees and community members only. On Fridays, the Wellness Center will open at 6 a.m. and close at 2:30 p.m.
The Wellness Center will be closed Labor Day and the week of Thanksgiving.
EMCC opened the Wellness Center to the public in June of 2016.
"Many of our local residents did not have access to a fitness center and we felt this was a way we could help them achieve their fitness goals while strengthening our partnership with the communities served by the college," EMCC Director of Wellness and Intramurals Cathy Castleberry said.
Equipment at the Wellness Center includes 17 cardio machines, two of which are handicapped accessible, and a full line of strengthening equipment. Among other things, there are five treadmills, five elliptical machines and two rowing machines.
Wellness Center members can also participate in fitness classes at no charge. Those include High-Intensity Interval Training fitness, ab, Zumba, hip hop and aerobic classes.
Castleberry said most of those who have signed up for the memberships reside in Kemper County or nearby communities across the Alabama state line.
For more information about Wellness Center memberships call 662.476.5035 or email Castleberry at ccastleberry@eastms.edu.