EMCC HOSTS TOYOTA EXPRESS MAINTENANCE CONTEST
News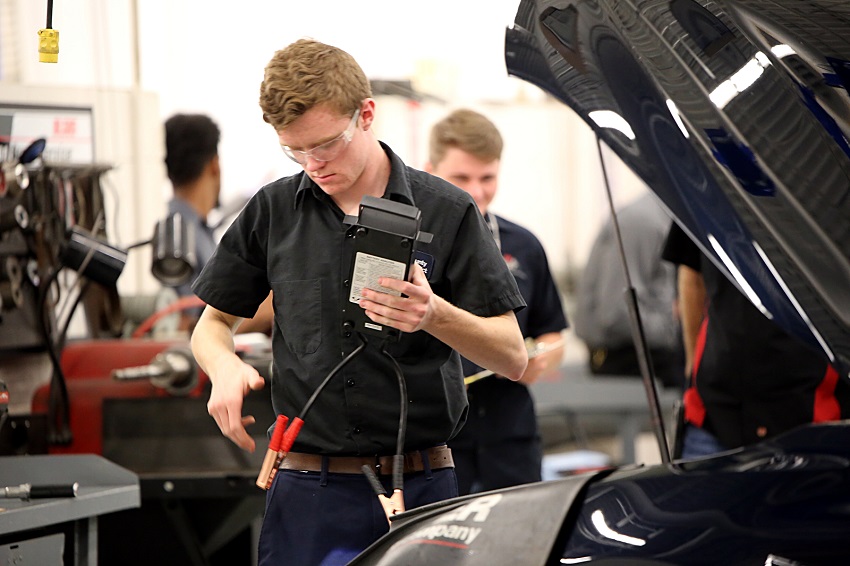 October 25, 2019
On Friday, Oct. 25, East Mississippi Community College's Automotive Services Technology / Diesel Mechanics Department hosted the Toyota Express Maintenance Contest, in which students from 10 Mississippi high schools competed.
The event at EMCC's Golden Triangle campus was sponsored by Houston, Texas-based Gulf States Toyota, Inc., and the ASE (Automotive Service Excellence) Education Foundation.
"Our students are helping with this entire event, from prepping the lab, to judging and serving as shop runners during the contest," EMCC Automotive Technology/Diesel Mechanics Department Head Dale Henry said.
The highest-scoring two-person teams from 10 high schools with automotive programs qualified to compete in the Toyota Express Maintenance Contest.
Carl Hogan Toyota in Columbus loaned EMCC new Toyota vehicles for use during the contest. The two-person teams followed Toyota Express Maintenance service procedures, which includes inspecting the steering linkage, torqueing wheels to factory specs and inspecting the axle and drive shaft, to name a few items.
In addition, a problem was created for each of the vehicles used in the contest. The competitors were not told what the problem was and had to figure it out during the inspection process.
"They are judged on the choreography of the process, the completion of the multipoint inspection and faults they find in the vehicle," Henry said.
The team of Travis Frazier and Tyler Birdwell, who are students at Madison County Career and Technical, earned first place in the competition. Hunter Budnick and Kyle Mitchell of Jackson County Technology Center took second place. Third place went to Bryant Pollard and Ladarius Williams at McKellar Technology Center in Columbus. Zach Guy and Josh Trout with the Forest-Scott County Career and Technology Center earned the highest written score.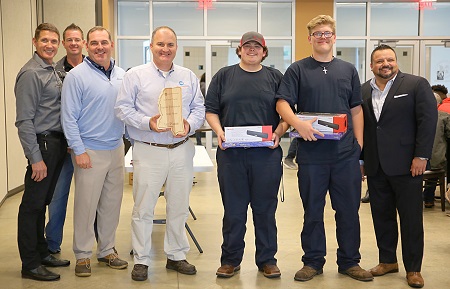 ASE Education Foundation Manager Michael Batchelor said, as the first-place winners, Frazier and Birdwell will be treated to an all-expenses-paid trip to New York City in April to compete in the National Automotive Technology Competition sponsored by the Greater New York Automobile Dealers Association.
It will be the first time students from Mississippi have competed in the national competition. Carl Hogan Toyota put up half the $5,000 needed to fund the trip and Toyota agreed to match that amount, Batchelor said.
"This is where all of the manufacturers come together and pick their future employees," Batchelor said. "There are thousands and thousands of dollars in scholarships and tools that are awarded each year."
Batchelor said about 600,000 automotive technicians nationwide retired over the past two years and that there is high demand for skilled technicians. An experienced master technician who works for Toyota can earn $80,000 a year, he said.
"Today's technicians have to be highly skilled in math and science and be very smart when it comes to computer skills," Batchelor said.
The students also toured EMCC's Communiversity and were treated to lunch in the student union building after the contest was over.