EMCC TO HOST TECHNOLOGY EXPO AND GAMING EVENT
News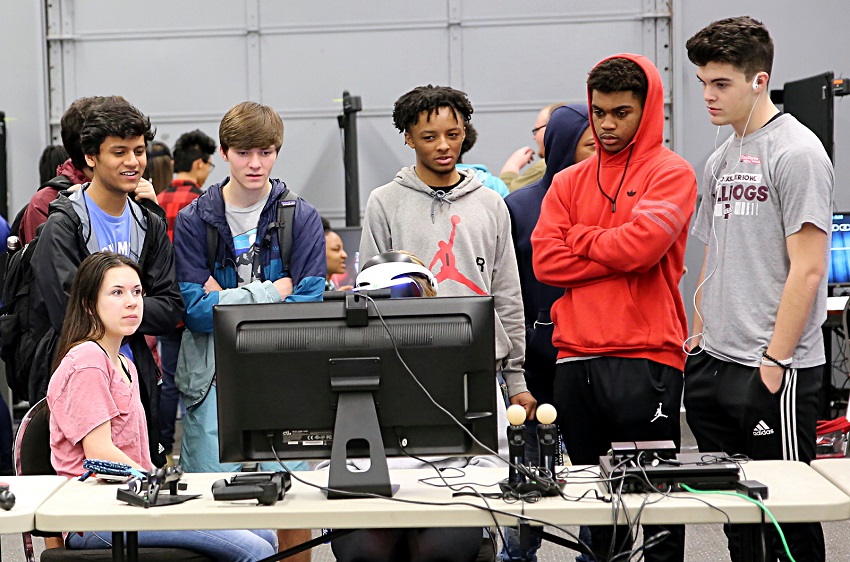 September 28, 2019
East Mississippi Community College's Information Systems Technology Department will host a Technology Expo Thursday, Oct. 3, and a Local Area Network, or LAN, party for gamers the following night on Friday, Oct. 4.
Both events will take place in the Lyceum Auditorium on EMCC's Golden Triangle campus.
The Technology Expo runs from 9 a.m. to 5 p.m. and is open to the public free of charge. There will be numerous virtual and augmented reality displays set up and IST instructors will be on hand to talk about the latest trends in gaming, computer programming, networking, database administration and cyber security.
"Information Systems Technology is rapidly evolving and will change the way we work and recreate," IST Director Brandon Sesser said. "Anyone who wants to learn more about IST is invited to attend."
Some area high schools will bring students to the event and Sesser encouraged officials at other high schools to do the same. The expo isn't just for the general public and high school students though.
EMCC students, faculty and staff are invited and Sesser said area business and industry leaders can benefit from the expo as well.
"One thing people may not be aware of is we can develop customized training for businesses to meet their specific Information Systems Technology needs," Sesser said. "We need at least six people to offer the service but we can do just about any type of workforce IST training that can be taught on our campus or at their place of business."
The LAN party runs from 5 p.m. to midnight and will feature three gaming tournaments that include Call of Duty: Black Ops 4 ($25 gift card for each person on the winning two-person team); Super Smash Bros. ($50 gift card for winner); and Mario Kart ($50 gift card for winner).
There is a $5 entrance fee payable at the door and a $5 fee for those who wish to eat. Food will be provided by the EMCC Lion Hills Center. Youths age 13 and younger must be accompanied by an adult.
There will be virtual and augmented reality equipment for use and both PC and Apple-based games will be available to play. Attendees can also bring their own gaming equipment.
"We usually have tabletop games and some people will bring their board games so there will be a wide variety of gaming going on," Sesser said. "It's just a good, family-friendly event and should make for a fun night."
For information about the Technology Expo or the LAN party, email Sesser at bsesser@eastms.edu.