EMCC STUDENTS TO PRESENT 'TASTE OF ITALY'
News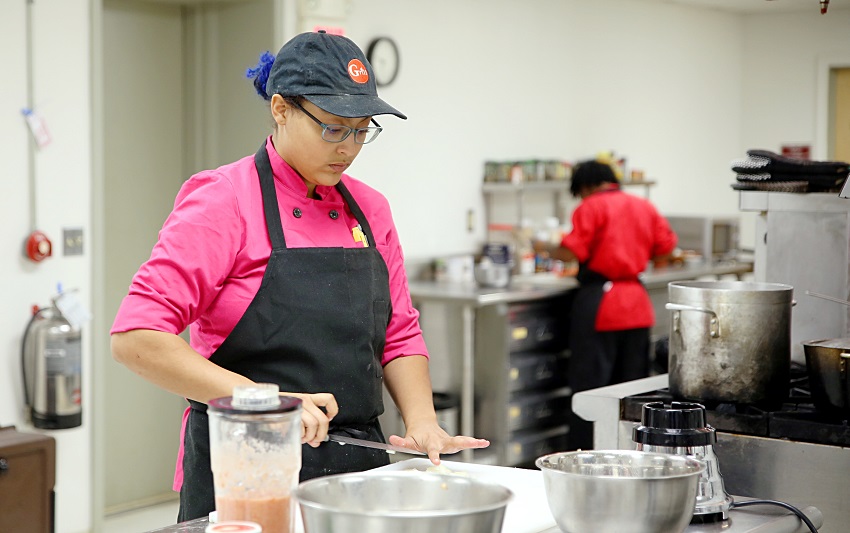 October 16, 2019
East Mississippi Community College students enrolled in food, restaurant and hotel programs will host a four-course Italian dinner at 7 p.m. on Monday, Oct. 28, as a fundraiser for state and national Collegiate DECA competitions.
The dinner will take place at EMCC's Lion Hills Center, located at 2331 Military Road in Columbus. Tickets are $20 per person and must be purchased by Thursday, Oct. 24. To order tickets, call the Lion Hills Center at 662.328.4837 or email Culinary Arts and Baking/Pastries instructor Chef Shannon Lindell at slindell@eastms.edu.
"The students are taking care of everything, from planning the menu, to decorating and deciding how everything will be plated," Lindell said. "This is the first time we have ever done anything like this. This will be an awesome night and our students are really excited about it."
The students, some of whom are studying international cuisines this semester, chose Italian food for the dinner titled, "Taste of Italy."
"Italian food is a great choice because you can introduce new flavors while staying within the realm of foods that people are comfortable and familiar with," Lindell said.
The first course will include an antipasto salad with Parmesan vinaigrette. The second course will consist of an autumn charred tomato soup served with a basket of varied artisan breads. The third course will include a trio of entrees: spinach Lasagna al Forno; fettuccine tossed with wild mushrooms and bacon; and garlic polenta cakes topped with Cabernet braised beef. The final course will feature Tiramisu cake for dessert.
Students enrolled in EMCC's Culinary Arts, Baking/Pastries, Hotel & Restaurant Management and Travel & Tourism programs will take part in the fundraiser.
Culinary Arts student Brittany Jackson of Columbus said she is looking forward to working as a team with her fellow students to make the dinner a success.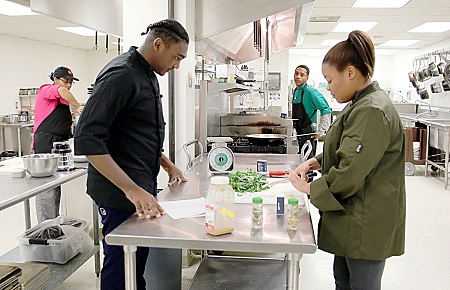 "I am a little nervous, but I am excited too," Jackson said.
Proceeds from the dinner will be used to fund trips to state, and hopefully, national DECA competitions next spring.
Collegiate DECA is a national organization for college students preparing for careers in fields such as marketing, management, merchandising and culinary arts to name a few. EMCC's chapter of Mississippi Collegiate DECA is among 19 chapters statewide.
Mississippi's DECA members will compete against their peers in various categories during the State Career Development Conference to be held in Meridian Feb. 27-28, 2020. Students who place in that competition will be eligible to compete in the 2020 International Career Development Conference in Atlanta, which will take place April 22-25. Last year, more than 1,500 students from colleges and universities across the U.S., Canada and China competed in the international competition.
"If our students do well at the state competition and qualify to compete at the international DECA competition, they will have a very small window of time to raise funds for the trip," Lindell said. "This dinner is a great way to help pay for the trip and provide area residents a great meal."
Culinary Arts student Zavier Minor of Columbus said he hopes there is a good turnout for the dinner.
"I am really excited and it should be an interesting night," Minor said. "I'm looking forward to helping out in the operation of a professional restaurant."